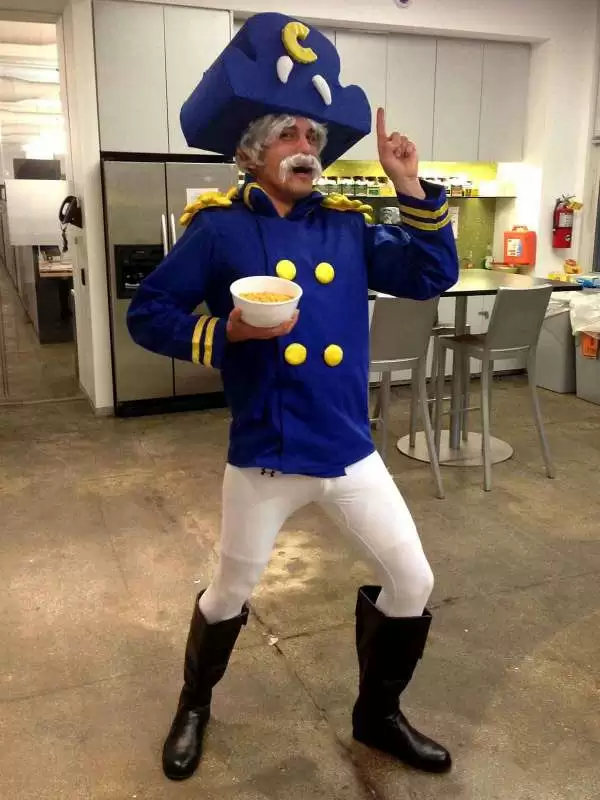 Caption: Cap'n Crunch. Image: CC BY 2.0--killrzr
Celiac.com 02/09/2021 - We get a lot of questions about which breakfast cereals are gluten-free, and we recently made up a list of Cheerios, Chex, and nearly one hundred gluten-free breakfast cereals.
We've also compiled a List of Unsafe Non-Gluten-Free Breakfast Cereals.
---
Celiac.com Sponsor (A12):


---
---
Celiac.com Sponsor (A12-m):


---
We've also fielded some questions about individual cereals, like Trix, and Corn Pops. But, the questions keep coming, especially about some of the most popular cereals that are not gluten-free. 

The number of popular breakfast cereals that are not gluten-free is too long to count, but we get a lot of questions about Cap'n Crunch. One question we get a lot is about Captain Crunch, or, actually, because people don't realize that the cereal uses a unique spelling, the question we get is usually written as:  Is Captain Crunch gluten-free and safe for people with celiac disease? The short answer is no. Because Cap'n Crunch contains a non-gluten-free version oat flour (non-contaminated with wheat), it is not considered to be gluten-free and not safe for celiacs.

The sad answer to that question is 'No.' However you spell it, Cap'n Crunch cereal is made with regular oat flour which may be contaminated with gluten. That means Cap'n Crunch is not considered gluten-free and is not safe for children (or adults) with celiac disease.

Because oats are regularly cross-contaminated with small amounts of wheat, rye or barley, products made with oats that are not certified gluten-free are not considered gluten-free for people who have celiac disease or gluten intolerance.