Celiac.com 03/04/2009 - Millions of people currently suffer from a potentially deadly condition that can have little or no symptoms, but is easily diagnosed and treated. The condition is called celiac disease, and it is caused by an adverse autoimmune reaction to gliadin (found in wheat gluten), secalin (found in rye gluten), or horedin (found in barley gluten). Because of the broad range of symptoms that celiac disease can present, and the fact that many people will have no symptoms at all, it can often be very difficult for those who do have it to get properly screened for the disease.
According to Dr. Alessio Fasano, medical director of the Center forCeliac Research, 2.5 million to 3 million people in the USA have celiac disease—it istwice as common as Crohn's disease, ulceric colitis and cystic fibrosiscombined—yet, to date, no more than 150,000 of them have beendiagnosed. This means that a full 2.35 to 2.85 million people in the USA have not been diagnosed and treated.
---
Celiac.com Sponsor (A12):


---
---
Celiac.com Sponsor (A12-m):


---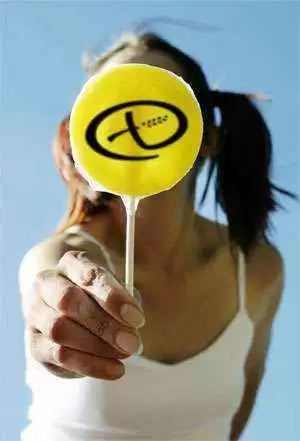 The symptoms of the disease can range from no symptoms at all, to mild weakness, bone pain, aphthousstomatitis (canker sores), chronic diarrhea, abdominal bloating, and progressiveweight loss. If people with celiac disease continue to eat gluten, studies show that their risk of gastrointestinal cancer increases by a factor of 40 to 100 times over the general population. Further, gastrointestinal carcinoma or lymphoma develops in up to 15 percent of patients with untreated or refractory celiac disease. It is thus essential that the disease be quickly diagnosed and treated.

The last decade has seen an explosion in the understanding and awareness of celiac disease and in higher standards and increased availability of gluten-free foods.

To help us better appreciate the dramatic changes and developments that have taken place, Celiac.com has put together a list of historical landmarks in the understanding and treatment of celiac disease. A glance at the time line will show that it really has taken centuries just to recognize and diagnose celiac disease, with the greatest strides being made in the last fifty years, and especially in the last decade.

A Celiac Disease / Gluten-Free Diet Historical Timeline:
100 A.D.—The first written account of celiac symptoms in western medicine occurs when the Greek Physician, Aretaeus the Cappadocean, known as Galen, describes the characteristic stool, noting that the disease was more common in women than men and that children can also be affected.
1669—The Dutch physician Vincent Ketelaer publishes a book that contains an account of a diarrheal illness in which he notes feces so voluminous that, "several basins or pots scarcely hold these accumulations."
1737—John Bricknell writes of patients who suffer from what he terms the "white flux." Both Ketelaer and Bricknell were likely describing celiac disease, though that name would not be attached it for another century and a half.
1887—Dr. Samuel Gee ushers in the modern era of celiac disease, when he drew attention to the disorder in a lecture delivered at the Hospital for Sick Children, Great Ormond Street, London.
1888—Dr. Gee publishes his classic paper, "On the Coeliac Affection," in which he describes aspects of the celiac disease with great accuracy and suggests that, "if the patient can be cured at all, it must be by means of diet." He experimented with various diets and noted that children who were fed a quart of the best Dutch mussels daily, throve splendidly, but relapsed when the season for mussels ended.
1889—R.A. Gibbons, MD., M.R.C.P. publishes The Celiac Affection in Children in the Edinburgh Medical. Journal.

1908—British Physician Christian Herter becomes the first to discover that celiac disease can cause stunted growth, especially among children in their middle years.
1921—British Physician John Howland devises the healthy, three-stage diet for celiac patients known as the milk/protein diet.
1932—Danish physician Thorwald Thaysen provides the first clinical explanation of celiac disease in adults, though he lacks detailed knowledge on intestinal pathology for a full understanding of the disease.
1936—Dutch pediatrician Willem Karel Dicke isolates cereal grains as the factor in aggravating the symptoms of celiac disease, especially in children, and begins treating children with the gluten-free diet. Afterwards his Ph.D. thesis was published and he was laughed out of the NYC gastroenterology meeting in 1950 and vowed not to return to the USA.

1954—Experimenting with surgical biopsy material, Doctor J. W. Paulley makes the first discovery of the intestinal lesions caused by celiac disease in patients.
1955—Margo Shiner invents the tiny biopsy tube that is still used today for confirming the presence of celiac disease in the small intestines. The important celiac disease discoveries of Paulley and Shiner meant that, from the mid 1950s onwards, doctors had a means by which to reliably diagnose the disease. Their discoveries gave rise to an explosion in the understanding of celiac disease that continues to this day.
1965—Dermatologists recognize that people suffering from the itchy skin rash, dermatitis herpetiformis, have an abnormal jejunal biopsy just like those with celiac disease and that the rash usually subsides with the observance of a gluten-free diet.
1970—In the early 1970s, researchers identify genetic markers for celiac disease. Even though the gene or genes that cause celiac disease have not been identified, researchers remain hopeful that they will succeed in doing so, and thereby give rise to a new generation of celiac treatments that do not require a gluten-free diet.
1980s—Fiber optic technology enables doctors to take small bowel biopsies using fiber-optic endoscopes, while the development of reliable screening blood tests greatly increases the number of celiac diagnosis.
1981—The Codex Alimentarius Commission establishes the earliest standards for gluten-free food. Under this original standard, foods labeled "gluten-free" must be made from naturally gluten-free grains, such as corn or rice or from gluten grains (wheat, barley, rye) that had been rendered gluten free through processing. At the time, there was no way to test for the presence of gluten, so tests gauged the levels of gluten by measuring nitrogen levels, an imprecise method.
~1985—It is discovered that gliadin initiate damage to the absorptive epithelium of the small intestine toproduce symptoms of celiac

disease in susceptible individuals.
1990s—Early in the decade, doctors thought celiac disease to be rare and affect just 40,000 or so Americans. Over the last decade or so, the number of Americans diagnosed with celiac disease has nearly tripled, to 110,000, but that's just the start. The National Institutes of Health now estimates that about 1% of the population, or about 3 million people suffer from celiac disease, and that only about 3% of existing cases have been diagnosed. A full 97% of celiac cases remain undiagnosed. That's about 2.9 million people who remain undiagnosed and in danger. More and more of those who are diagnosed are reporting no symptoms.
1995—In San Francisco, California, Scott Adams launches the Web site that evolves into Celiac.com, the first website on the Internet dedicated solely to celiac disease. The site quickly evolves into one of the most authoritative, informative, and comprehensive sources for celiac disease and gluten-free diet information. The celiac.com forum is one of the most popular places on the web for people with celiac disease to get answers and share information.
1998—Codex Alimentarius revises its standards for foods labeled 'gluten-free' to be made from naturally gluten-free ingredients and contain 20 parts gluten per million, or less, while foods processed to be reduce gluten, such as wheat starch, can have no more than 200 parts per million gluten.
1998—The Gluten-Free Mall (www.GlutenFreeMall.com) launches its "Special Diet Superstore!" to provide home delivery of top quality foods and other products that are free of wheat, rye and barley gluten, soy, dairy, eggs, corn, and other common allergens. The Gluten-Free Mall now sells thousands of gluten-free products including breads, cookies, cakes, pizzas, mixes, full meals, frozen foods, cosmetics, gluten-free guides, books, and more.
1997 to 2007, the number of people under-18 diagnosed with food or digestive allergies rises nearly 20%, and nearly 3 million people young people now suffer from food allergies. About 12 million Americans suffer from a food allergy, according to the American Academy of Allergy, Asthma and Immunology, with nearly 90% of all food allergies arising from reactions to just eight foods: Cow's milk, eggs, peanuts, tree nuts, shellfish, soy and wheat.
Since 2004, food retailers have added nearly 2500 new gluten free products to their shelves.
2000—Scientists at the University of Maryland discover Zonulin, which is a protein that participates in tight junctions between cells of the wall of the digestive tract.

2003—Alessio Fasano, MD, publishes his seminal study in the Archives ofInternal Medicine that indicates that 1 in 133 people in the USA haveceliac disease.
2007—Studies show a high instance of arthritis and osteoporosis in people with celiac disease, and other studies show a high prevalence of celiac disease among people with type-1 diabetes.
2008—A team of researchers works to develop a simple saliva test after concluding that it is possible to accurately measure salivary tTG-Abs; both at initial diagnosis for celiac disease, and also while patients are following a gluten-free diet.
2008—Rates of celiac disease are shown to be 2.5 times higher among elderly people than among the general population.
2009—Canada debuts the home celiac disease test kit as part of its national health care plan.
2009—The company Nexpep is currently preparing for a clinical trial program for a peptide-based therapeutic vaccine, and intends to commence a Phase 1 in the first half of 2009. According to Nexpep, the peptide-based therapeutic vaccine is designed to treat the main problem T-cell epitopes of gluten, and has the potential to treat at about 80% of people with celiac disease and the appropriate genetic background.
2009—Sometime this year the USFDA is expected to adopt long awaited regulations for the use of the term "gluten-free" on USA food labels. The new regulation would require foods with "gluten-free" on their labels to contain less than 20 parts per million of gliadin.
Several pharmaceutical companies are currently working on treatments for celiac disease, such as Alvine Pharmaceuticals (enzyme therapy), and Alba Therapeutics is developing a zonulin receptor antagonist called AT-1001, which is currently in phase 2 clinical trials.
2012—All food made in the E.U. with 'gluten-free' on its label must contain less than 20 parts per million of gliadin, in accordance with the Codex Alimentarius standards.