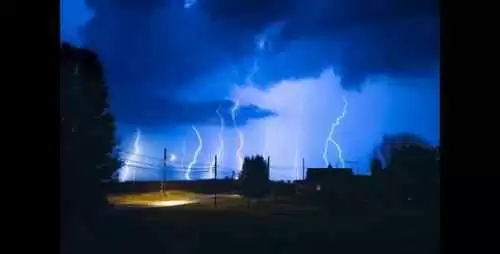 Caption: Photo: CC--Commons
Celiac.com 09/05/2013 - Current medical science describes diarrhea as a classical symptom of celiac disease, while anemia is described as an atypical or silent manifestation.

However, there was actually very little information that accurately compares the severity of celiac disease between patients who present with anemia against those who present with diarrhea.
The research team included H.A. Daya, B. Lebwohl, S.K. Lewis, and P.H. Green. They are affiliated with the Celiac Disease Center, Department of Internal Medicine at the Columbia University College of Physicians and Surgeons in New York.
For their study, the researchers selected a study group of 727 patients from a database of celiac disease patients evaluated at a tertiary referral center between 1990 and 2011. They used the degree of villous atrophy and clinical and serologic parameters to determine the severity of the celiac disease for each patient.
The team compared patients according to mode of presentation and sex. They also conducted age and sex-adjusted multivariable analyses to assess the association between the mode of celiac disease presentation and cholesterol level, bone density, severity of villous atrophy, erythrocyte sedimentation rate (ESR), and level of anti-tissue transglutaminase (anti-tTG).
They found that just over three-quarters of the patients presented with diarrhea, while just under one-quarter presented with anemia; 92% of which was iron deficient anemia.
Multiple regression analysis showed that celiac disease with anemia was associated with lower levels of total cholesterol (P=.02) and high-density lipoprotein (P=.002), and a higher ESR (P=.001) and level of anti-tTG (P=.01).
In women only, celiac disease with anemia was associated with a lower level of cholesterol.
Anemic patients were more than twice as likely to have severe villous atrophy and a low bone mass density at time they were diagnosed with celiac disease than were patients who presented with diarrhea.
So, the results show that celiac disease patients who present with anemia have more severe disease than those who present with diarrhea. There also seem to be sex-specific differences with respect to the connection between anemia and the various features of celiac disease, such as cholesterol.
Source: