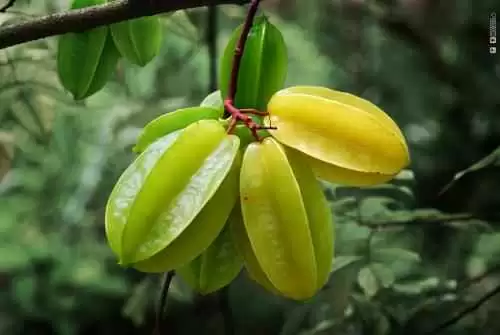 Caption: Enzyme Latiglutenase seems to improves symptoms in some celiac patients. Photo: CC--DeusXFlorida
Celiac.com 09/25/2017 - There are currently several efforts underway to develop successful commercial enzyme treatments for celiac disease. Efforts include looking at the digestive enzymes in plants, such as the papaya and star fruits, including such predatory plants, such as the pitcher plant.
One focus has been on developing enzymes that can break down gluten before it can trigger an immune reaction. This could prove helpful to many people with celiac disease.
---
Celiac.com Sponsor (A12):


---
---
Celiac.com Sponsor (A12-m):


---
One such enzyme under development is Latiglutenase, formerly known as ALV003. Latiglutenase is a new name for an enzyme therapy designed to be taken with meals.

The idea is that a person with celiac disease would take an enzyme tablet with a meal. If the meal had mild gluten contamination, the enzyme's two recombinant proteins would break gluten into fragments that are not toxic to the immune system, thereby preventing exposure, and symptoms.

But the stomach is a notoriously difficult environment to work in, so what seems like a simple idea quite a challenge from a science and biology perspective.

Seeking to explore the ability of Latiglutinase to improve symptoms, a team of researchers recently set out to test latiglutenase on celiac patients who are seropositive despite following a gluten-free diet.

The research team included Jack A. Syage, Joseph A. Murray, Peter H. R. Green and Chaitan Khosla. They are variously affiliated with the Division of Gastroenterology and Hepatology, Mayo Clinic, Rochester USA, the Celiac Disease Center at Columbia University, New York, USA, the Departments of Chemical Engineering and Chemistry, Stanford University, USA, and with ImmunogenX, Newport Beach, USA.

"Though the ALV003-1221 trial was inconclusive regarding histologic improvement from latiglutenase, the evidence for symptom benefit, which is more quickly achieved, is quite convincing and clinically relevant," Joseph Murray, MD, of the Mayo Clinic in Rochester, Minn., said in a press release.

In these trials, patients with celiac disease who were seropositive despite following a gluten-free diet saw major improvement in symptoms when taking latiglutenase with meals, according to a post hoc analysis of the CeliAction study.

The team was really hoping to see histological improvement, but they feel satisfied that this trial shows, says Dr. Murray, that a "therapy to help patients struggling with symptoms due to celiac disease is now within reach."

Stay tuned for more on efforts to develop effective enzyme treatments for celiac disease.