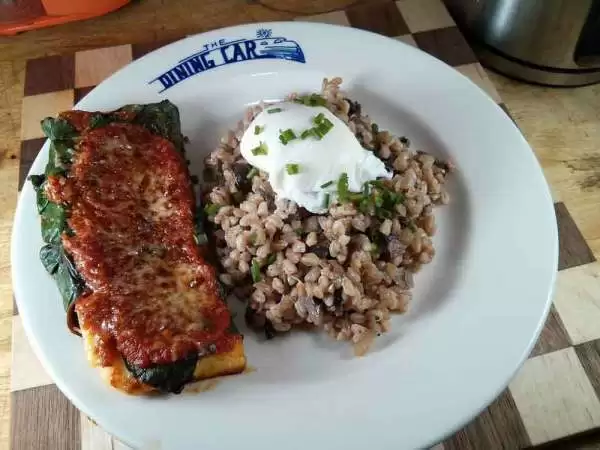 Caption: Unfortunately the farro here is not gluten-free. Image: CC BY 2.0--Rex Roof
Celiac.com 03/25/2020 - One question we get fairly regularly here at celiac.com is: Is farro gluten free and safe for people with celiac disease?
Farro can be a confusing term, because the term "farro" is used for three wheat species: spelt (Triticum spelta), emmer (Triticum dicoccum), and einkorn (Triticum monococcum), which, according to Wikipedia, are all types of hulled wheat, that is, wheat that cannot be threshed.
---
Celiac.com Sponsor (A12):


---
Regional differences in what is grown locally and eaten as farro, as well as similarities between the three grains, may explain the confusion. Also confusing is the fact that farro is often called "low in gluten."

You can see the confusion about farro in the celiac.com forum after one member read this article on farro in The New York Times, which included these lines: "Because it is so easily digested and so low in gluten, farro can often be eaten by people who are normally gluten-intolerant."

However, the key word in all kinds of farro is "wheat," as in gluten. Because farro is made up of different varieties of wheat, it always contains gluten and is not gluten-free or safe for people with celiac disease. Even if farro is lower in gluten than current wheat varieties, it is still a form of wheat and is unsafe for people with celiac disease.