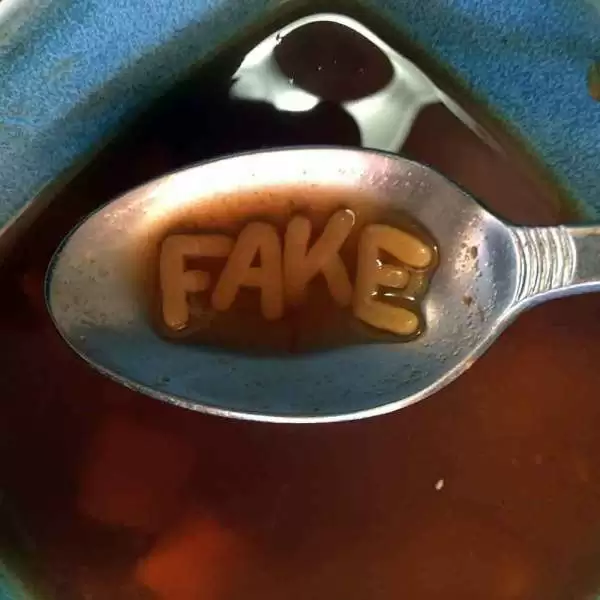 Caption: Image: CC--Alan Levine
Celiac.com 04/04/2019 - More people than ever are avoiding gluten and buying gluten-free foods. Conventional stores are the major distribution channel for gluten-free products, with 2015 sales amounting to about 2.79 billion U.S. dollars. By 2020, the market is projected to be valued at 7.59 billion U.S. dollars. 

Gluten-free breads are one of the staples for many gluten-free diets. They make up a significant portion of gluten-free products sold in stores. However, gluten-free breads are drawing scrutiny for some ingredients that don't seem very food-like.
Gluten-Free Foods High in Salt, Fat and Sugar
We know that gluten-free foods tend to have have lots of salt. We also know that they tend to contain high amounts of fat and sugar, as well. Consumers can be easily mislead by gluten-free labels and marketing claims. Dietician Aisling Pigott says that people have "this perception that choosing the gluten-free bread or cake is healthier for us but actually, it's generally the same product with the gluten removed and other additives added in to make that product taste right."
---
Celiac.com Sponsor (A12):


---
---
Celiac.com Sponsor (A12-m):


---
The latest scrutiny comes in the form of an investigative report from a television station in the UK that is highlighting some startling truths about gluten-free breads. Among them, the report features Chris Young, a spokesman for the Real Bread Campaign, who warns consumers that some brands contain up to 27 different ingredients, some of which are "not, strictly speaking, food substances...You start off with water, rice flour, tapioca starch and maize starch," he said. "Then you start getting to things like humectant and glycerine, which you find in make-up. That's to keep it moist."

Mr Young adds that many gluten-free beads contain xanthan gum as a thickener. Xanthan gum is also used in the oil drilling industry as a lubricant. Young goes on to suggest that gluten-free loaves should not be branded as bread.

In response to the claims, the Gluten Free Industry Association said: "All food additives are assessed for safety and approved by the European Food Safety Authority."

To that, Mr Young says that "History is littered with artificial additives that one day are safe, then people start questioning them and they are either withdrawn or banned."

Look, even if these additives are somehow digestible and safe, they are far from ideal dietary material. For people who do not have celiac disease or other medical intolerances to gluten, breads made of these ingredients is far less nutritious than actual bread made with wheat flour.

People with celiac disease, and consumers looking for healthy alternatives, might consider long-fermented sourdough breads from small companies like San Francisco's BreadSrsly, which are made by long-fermenting just a few gluten-free grains, like organic white rice, organic millet, and organic sorghum, and which contain no peanuts, tree nuts, potatoes tapioca or chickpeas. Long-fermented sourdough breads have been shown to reduce gluten-content in wheat bread. They also contain lactobacilli bacteria, which has been shown to aid digestion, and to reduce symptoms of IBS.

Read more at Express.co.uk
And at BreadSrsly.com