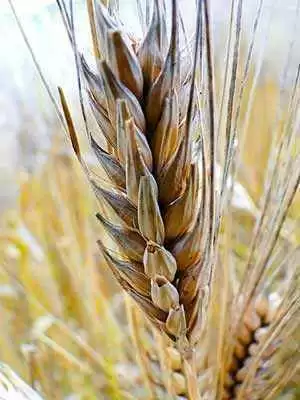 Celiac.com 05/04/2015 - Kansas farmers grow a lot of wheat. People with celiac disease avoid wheat like the plague. Not only are people with celiac disease avoiding wheat, but the vast majority of people who avoid wheat now do so for non-medical reasons.
With celiac disease rates on the rise, and millions of non-celiacs now avoiding gluten for non-medical reasons, the gluten-free food industry is worth nearly a billion dollars a year in the U.S. alone.
---
Celiac.com Sponsor (A12):


---
---
Celiac.com Sponsor (A12-m):


---
This reality has wheat farmers and researchers scrambling to develop wheat strains and products that are safe for consumption by people who follow gluten-free diets.

If the The Kansas Wheat Commission has its way, people with and without celiac disease will eat gluten-free wheat in the future. The Commission is providing $200,000 in seed money to support a project intended to identify every component in wheat's genetic sequence that might trigger adverse reactions in people with celiac disease.

The project is being led by researcher Chris Miller, senior director of research for Engrain, a Kansas company that makes products to enhance the nutrition and appearance of products made by the milling and cereal industry.

Understanding the causes of celiac disease and gluten intolerance is the goal of numerous researchers worldwide. Some researchers focus on human diagnosis and treatment, while others work on better understanding the 20 or so wheat protein fragments currently known to cause celiac reactions.

But no research team has identified every component in wheat that contributes to adverse reactions in people with celiac disease. No researcher or team has yet bred a variety of wheat that is safe for celiac sufferers to eat.

Miller says his team hopes to be "one of the first to establish this comprehensive screening of reactive proteins in wheat." The research began in July at the Wheat Innovation Center in Manhattan, Kansas, and remains in its early stages, with researchers extracting proteins from various varieties of wheat in the Kansas wheat repository that dates back to the 1900s in hopes of finding a variety that might already be low in reactivity for celiac sufferers.

Later on, the team intends to combine the proteins with anti-gluten antibodies produced by the human immune system to test for immune reactions. Eventually, researchers hope to develop a gluten-free wheat using traditional breeding methods.

What do you think? Will they succeed? Would you eat products made from gluten-free wheat?

Read more at AP.