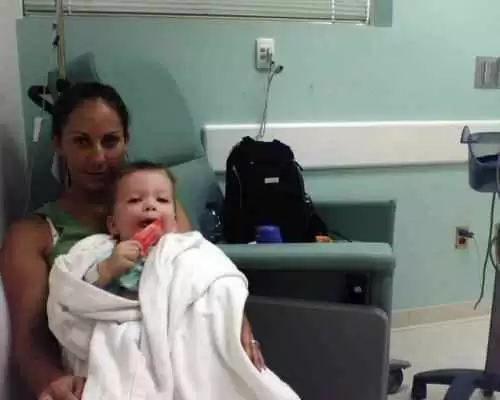 Caption: Photo: CC/jinglejammer
Celiac.com 07/14/2010 - Intestinal biopsy is considered the the gold standard for celiac disease testing. However, biopsy is an  invasive procedure and most people would be happy to avoid biopsy all together. Based solely on serology, a new diagnostic standard  has been proposed that would no longer require intestinal biopsy for celiac disease diagnosis in some patients.

Researchers performed duodenal biopsy and serology in six-hundred and seventy-nine adults who were at high risk and low risk for celiac disease. They tested blood samples  to detect antibodies to tissue transglutaminase (tTG) and deamidated gliadin peptide (DGP). The goal of researchers was to establish the diagnostic performance of various serological tests for diagnosing celiac disease in patients with varying pretest results. In this study, they hope to find potential serological algorithms to decrease the requirement for biopsy.

One-hundred and sixty-one consecutive adults with undiagnosed, but suspected intestinal disorders were selected as the high-risk group to be evaluated for celiac disease. Five-hundred and eighteen patients who had been referred for routine upper gastrointestinal endoscopy due to non-specific symptoms such as indigestion, were randomly selected for the low-risk group.

Prevalence of celiac disease was found in 39.1% of the high-risk group, and 3.3% of the low-risk group. Of the  high-risk patients, all individual assays demonstrated a high diagnostic efficacy, while the low-risk group demonstrated a lower diagnostic efficacy.

The serological findings of this study demonstrated that the algorithm used for individual assays allows patients to avoid biopsy with a negative serology; and positive serology results would require a patient to undergo biopsy. The DGF/tTG Screen assay  may very well be recognized as the best preliminary test for celiac disease. The combination of two tests which include a DGP/tTG screening, may have the ability to  identify celiac disease correctly in various clinical situations, which would allow biopsy to be avoided in the vast majority of cases.

Although the findings were significant for this study, small bowel histology is still deemed the gold standard for accurate celiac disease diagnosis. Further validation of the algorithms is necessary to confirm the findings of this study before new diagnostic guidelines can be considered.

Source:
World J Gastroenterol. 2010 Jul 7;16(25):3144-52.