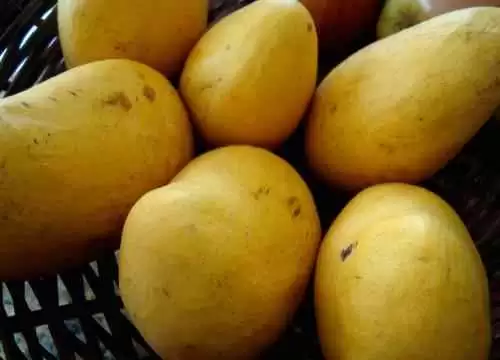 Caption: Is flour from mangoes the next hot gluten-free trend? Photo: CC--S. Alexis
Celiac.com 11/01/2016 - Is flour made from mangoes the hot new gluten-free alternative to wheat flour?
A Filipino pastry chain is hoping to woo health-conscious consumers with their gluten-free flour made from mangoes. You heard right. Flour from mangoes.
Magic Melt's "healthilicious" mango flour is milled from mango peel and mango seeds, instead of wheat.
Based in Cebu, Philippines, Green Enviro Management Systems Inc., manufactures and holds the patent for mango flour. The company's product as gained attention from far and wide, and recently drew a visit from government officials of Johannesberg in South Africa, who sent workers to learn the process.
Like many gluten-free flours, mango flour lack the stickiness common to gluten flours. To work around that, the company turned to egg whites and other "healthy" alternatives. The resulting mango flour is suitable for some muffins, bread, energy bars, and sandwiches.
So, will mango flour be making an appearance in gluten-free products at your store? Stay tuned for more developments on this and other gluten-free stories.
Source: