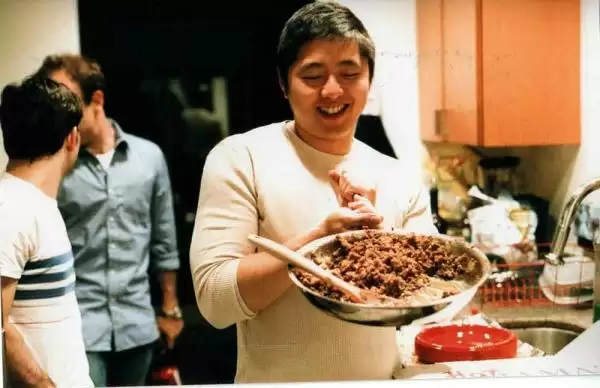 Caption: Image: CC--chispita_666
Celiac.com 01/24/2019 - It's just about time for Super Bowl LIII, and longtime party favorite Manwich is in the house. A Super Bowl party favorite since it was first introduced in 1969, Manwich is America's perennially popular way to serve sloppy joes. But is Manwich gluten-free? The short answer is no. The longer answer is that it is likely gluten-safe. Here's the skinny.
Manwich Contains No Gluten Ingredients
ConAgra divides their food offerings into three groups: foods that are gluten-free, foods that should not contain gluten, but have not yet been validated as gluten-free, and foods that contain gluten.
---
Celiac.com Sponsor (A12):


---
---
Celiac.com Sponsor (A12-m):


---
Obviously, people seeking gluten-free products are concerned with the first two categories, and sensitive celiacs should only stick with the gluten-free one. The ConAgra company website says that "ConAgra products that are labeled "gluten-free" undergo rigorous ingredient selection and preparation, along with testing to validate the product's gluten-free status." 
Process Key to Eliminating Gluten
According to the information on the site, ConAgra reviews both the label and the recipe, and then and then works with their ingredient suppliers to eliminate any sources of gluten. They then review the product preparation and cleaning process. Lastly, they test the food to ensure it contains less than 20 parts per million gluten. Products that pass this process are labeled "Gluten-Free."
The other category of ConAgra foods are foods that shouldn't contain gluten, but have not been tested and confirmed to be gluten-free. For every such product, ConAgra reviews the label, the recipe and the ingredient list to confirm that no gluten is added to a food. Foods that pass this process are added to the list of foods that contain no gluten ingredients, and "should not contain gluten." 
Manwich Likely Contains No Gluten
Foods that contain no gluten ingredients, but are not confirmed as "gluten-free" may be okay for some people with gluten sensitivities, but these products have not been tested or certified gluten-free. In many cases, foods with no gluten ingredients and listed in the "should not contain gluten" category are in the process of being tested, validated, and may eventually be labeled as "gluten-free." 
Check the ConAgra website for updates to the list of officially Gluten-Free products.
In addition to Manwich Original flavor, Manwich comes in Bourbon BBQ, Bold, and Thick & Chunky varieties. According to allergen statements on the Manwich.com website, none of the Manwich varieties contain milk, peanuts, eggs, fish, crustacean shellfish, soy, tree nuts or wheat.
As always, people with celiac disease, and serious gluten intolerance should be very cautious about products that are not clearly labeled "Gluten-Free." Check websites and read labels. That said, many celiacs report tolerating such products with no adverse effects. Use your own judgement, and trust your gut. 
Meanwhile, if you're planning on whipping up a big bunch of Manwich sloppy joes for your Super Bowl party friends, remember to check with anyone who might have celiac disease or a serious gluten intolerance. They need to be able to make an informed choice. Also, remember to include gluten-free bread or buns for serving those folks who do opt in.
For more about the nutritional status, including gluten and other allergens, in any Manwich product, visit Manwich.com.