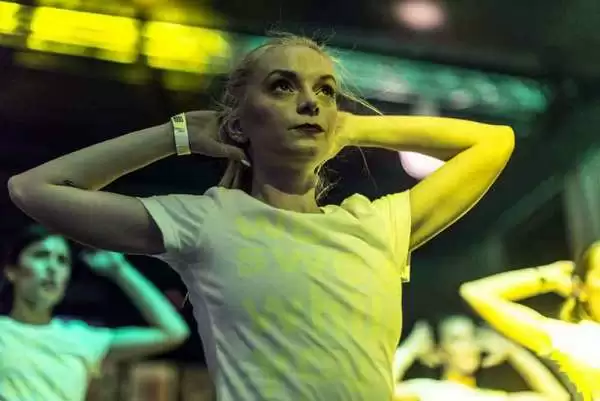 Caption: Workout! Image: CC BY 2.0--dam_no
Celiac.com 01/14/2020 - Gluten-free diets and ketogenic, or "keto", diets are different diets with different goals. The keto diet is a weight loss diet that focuses consuming only high-fat, moderate-protein and low-carbohydrate foods, ideally keeping your daily carbs intake under 25 grams per day.
The goal of a gluten-free diet is to avoid consuming gluten, a protein found in wheat, barley and rye. Many people on a gluten-free diet have celiac disease or non-celiac gluten sensitivity, and must follow the diet for medical reasons. Other folks avoid gluten because they believe it offers other health benefits or helps them to lose weight. There's no hard evidence of the last two beliefs.
---
Celiac.com Sponsor (A12):


---
---
Celiac.com Sponsor (A12-m):


---
Even though keto and gluten-free diets are different, there is some overlap in foods that belong to both diets.
Many Keto Foods are Naturally Gluten-Free
Not all gluten-free foods are keto friendly. Not all keto foods are gluten-free. However, as we recently pointed out, the keto diet is largely naturally gluten-free, or can easily be made gluten-free, so people with celiac disease can easily go keto.
Examples of Ketogenic foods that are gluten-free:
Fatty fish – Salmon, tuna, trout and mackerel
Meat – Chicken, steak, turkey, ham, sausages and bacon
Eggs – Choose pasture-raised or high omega-3 whole eggs
Low carbohydrate vegetables – Most green leaf veggies, tomatoes, onions, etc
Cheese – Unprocessed (goat, cheddar, cream, mozzarella or blue cheese)
Butter and cream – Choose grass fed cream and butter from whole milk
Healthy oils – Mainly extra virgin oil, avocado oil and coconut oil
Condiments – Salt, pepper or any herbs and spices
Cream and Half-and-half
Sour Cream
Yogurt or Curd
It's always good to talk with a registered dietitian before making any major dietary change, including both the gluten-free and keto diets.