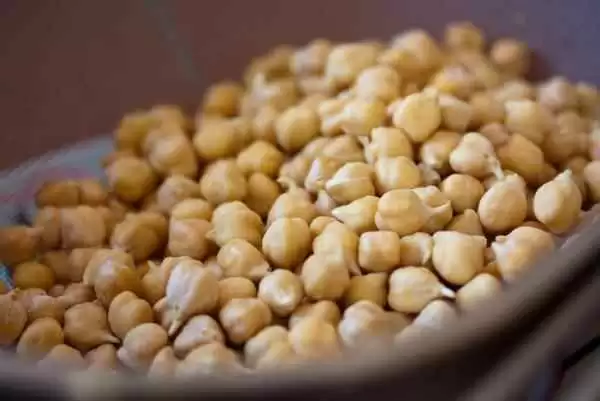 Caption: A new multi-functional chickpea flour is being billed as game changer for gluten-free formulation. Photo: CC--Veganbaking.net
Celiac.com 03/09/2018 - Imagine a gluten-free flour that can do all the things regular flour can do. Well, a food research team has created a highly functional, neutral-tasting chickpea flour that mimics wheat flour, but also "behaves like modified starch in some applications." 
The product is called "Artesa," and it has a very fine, flour-like particle size, a white color, good oil and water binding properties for products such as soup, sauces and gravies, and formulating characteristics, including elasticity and stretch that mirrors wheat gluten without added milk or egg protein, modified starch or gums. 
If Artesa works as advertised, their new flour could "significantly improve the organoleptic and nutritional profile of gluten-free pastas, baked goods, and desserts - without the use of gums and starches, claim its developers." That means it can be used to create products that require a flour-like quality to them, such as cakes, breads, pasta and the like.  
It may also work well as a fat and dairy replacement in soups, sauces and dressings, and to add protein and resistant starch to pizzas, beverages, baked goods and pastas. 
After raising an initial $750,000 for artesa, parent company Nutriati followed with another $1.5m from NRV before closing its latest, $8m, funding round last year. 
Gluten-free flour that mimics the properties of regular wheat flour has been something of a holy grail for manufacturers. Stay tuned to see how well the artesa campaign progresses, and whether it can live up to all the hype.