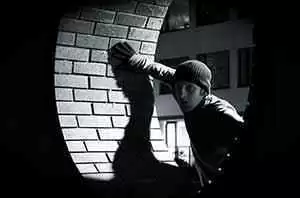 Celiac.com 12/22/2014 - Is your child sneaking a bite here and there off his or her needed gluten-free diet? You should know not only for the health of your child but to also ensure there are no other issues you need to help address, such as an allergy to nuts or dairy which can cause other issues. As a parent we need to stay on top of things to get to the bottom of any "unresolved" issues in their little bodies. If your child has been diagnosed with celiac disease, it's critical that he or she follows a diet 100% free of gluten. Alarmingly, according to Celiac.com, 43% of celiacs cheat on their gluten-free diet, and 13% cheat 20-40 times per year or more for various reasons.

One of the reasons children may cheat on their diet is because they don't have substitutes for their favorite gluten-containing foods. Have a talk with your child about the gluten-containing meals, snacks, and desserts he or she craves and misses and make sure there are plenty of gluten-free versions of these foods available at all times, especially over the holidays.
---
Celiac.com Sponsor (A12):


---
Another reason celiac children may cheat on their diet is because eating gluten doesn't make them feel sick. It's important to sit down with your celiac child and have a heart-to-heart talk about how even though your child doesn't feel sick, gluten is still wreaking havoc on the villi of the intestines which in turn can lead to very serious health conditions such as infertility and gastrointestinal cancer. You may want to include your child's doctor or nutritionist in this discussion.

Lastly, get your child excited and proud to be gluten-free. Have your celiac child join a local celiac children's group to stay motivated and feel "normal" and connected to others with the same dietary restrictions. Pick out special gluten-free recipes to make for dinner or dessert. Attend a gluten-free cooking class together. There are many ways to his or her celiac pride.

Your child won't be tempted to cheat when you make this recipe!
Gluten-Free Chocolate Chip Cookies
This is the original Toll House recipe, halved because I don't want to make so many cookies. These are really delicious!
Ingredients:
A heaping 1 ¾ cup rice flour or gluten-free flour mix
½ teaspoon xanthan gum
½ teaspoon baking soda
½ teaspoon salt
1 stick shortening, Earth Balance, or butter
½ cup brown sugar
¼ cup white sugar
1 teaspoon vanilla
1 egg
½ package gluten-free chocolate chips
Nuts (optional)
Directions:
Preheat oven to 375F degrees. Mix sugars and shortening or butter until creamy.
Beat in egg, then dry ingredients except chocolate chips and nuts, if using.
Once smooth, add chips and nuts and roll into balls.
Flatten slightly.
Bake 8-10 minutes.
Let cool on cookie sheets.
Remove and eat or store in an airtight container.
Enjoy!
 NOTE: You may replace the egg with egg replacer or applesauce to make them vegan.
Resources: