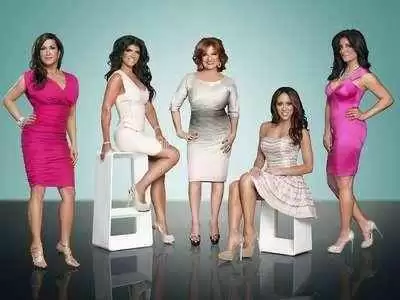 Caption: Photo: Wikimedia Commons--Zap2it
Celiac.com 08/16/2013 - Research suggests that many people with autism are sensitive to gluten, and plenty of people turn to gluten-free diets to help their autistic children.

But for Real Housewives of New Jersey star Jacqueline Laurita, a gluten-free diet is just the start. She's trying anything and everything to help their autistic three-year-old son Nicholas, including some pretty high-tech therapies.
Laurita is currently trying a gluten- and casein-free (Gluten-free Casein-free) diet, and she's even trying out a hyperbaric oxygen chamber bed, which is said to reduce inflammation, and increase oxygen levels and blood flow to the brain.
She decided to give it a try after reading that hypbaric oxygen chambers might help children on the [autism] spectrum.
Still, Laurita is not counting on a any miracles. She points out that not every treatment will work, but they might help, "so you gotta try…" Adding with a smile that "even Michael Jackson had one!"