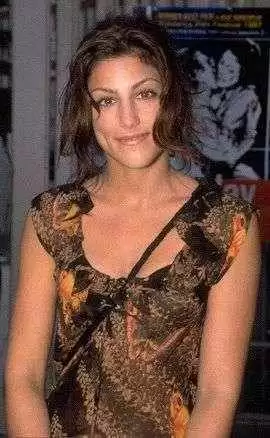 Caption: Photo: Wikimedia Commons--David of Earth
Celiac.com 03/07/2014 - Our latest gluten-free celebrity news comes with word from eon line.com that actress Jennifer Esposito has sparked a bit of a dustup with Rachael Ray over an episode of Ray's 3 in the Bag that aired earlier this month on Food Network, in which Ray shared some favorite gluten-free recipes.

Actress-turned-activist Jennifer Esposito called Ray out for failing to make any mention of celiac disease, and dubbed Ray's efforts a "wasted opportunity," for failing to mention celiac disease, gluten sensitivity or cross-contamination, adding: "Why be responsible?"
Esposito also tweeted a link to a post in Gluten Dude's blog which slammed Ray.
VIDEO: Get Jennifer Esposito's gluten-free pizza recipe!
The former Blue Bloods star ended by tweeting: It's a shame that their r so many suffering at the hands of ignorance such as this."
Esposito claims her doctor-advised 2012 medical leave from the show for celiac disease led to her suspension from the CBS series.
Source: