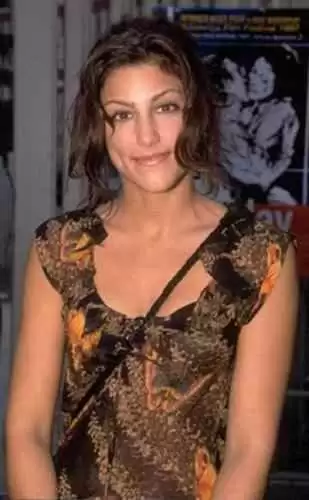 Caption: Will actress Jennifer Esposito's gluten-free empire survive lawsuit? Photo: Wiki Media Commons--David of Earth (NY)
Celiac.com 03/21/2016 - Claims, counterclaims and a lawsuit have engulfed the gluten-free empire of actress Jennifer Esposito, and the people suing her include her new husband, British model Louis Dowler.

The former "Blue Bloods" star opened Jennifer's Way bakery in 2012, after being diagnosed with celiac disease. Her small business empire includes the bakery and an online business selling gluten-free bagels, cookies and rolls.
According to court documents, her business partners, Lawrence Wenner and David Drake sank $250,000 each into the business and then loaned $1 million to establish a commercial plant in Queens to bake and ship orders, in addition to the retail shop that sold products made on site.
According to the investors, Esposito failed to transfer ownership of the East Village bakery to the newly formed company, Jennifer's Way Inc., and has been uncooperative, and publicly combative. Wenner and Drake allege they were unable to obtain a needed loan because Esposito refused to cooperate.
As if a $43 million lawsuit isn't enough, things got even more exciting recently when, after making posts on Facebook to the effect that she could no longer vouch for the gluten-free status of the company's products, Esposito was served with a restraining order forbidding her from bad-mouthing the investors, according to the New York Post.

Court documents charge that "Esposito has instilled and promoted a groundless and downright false sense of fear that the very same products with the same recipes, coming from the same facility, that she once stood behind, are now unsafe to consume."
According to the Post, Esposito's lawyer has called the case baseless, and said the actress "was misled by her investors, and has done nothing wrong to warrant a lawsuit." Both sides are due in court in Suffolk County March 16.
Whatever the outcome of the suit, Esposito's legal woes won't end there, as she declared in court papers that she has filed for divorce from Dowler, citing "cruel and inhuman treatment," among the grounds.
Source: