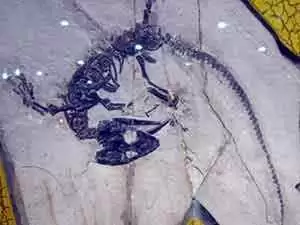 Caption: Photo: CC--IvanWalsh.com
Celiac.com 11/06/2013 - Some researchers have questioned whether celiac disease may have arisen as a side effect of recent genetic adaptations since the domestication of wheat about 10,000 years ago.

In his keynote address at the 2013 International Celiac Disease Symposium in Chicago, John Hawks spoke about the history of celiac disease and how he is using that history to explore the responses of complex gene networks to environmental changes during recent human evolution.
The risk of developing celiac disease has strong genetic factors, many are a function of immune system molecules called human leukocyte antigens, or HLAs.
HLAs are one of the most variable gene systems in the human genome, with more genetic variants in the modern human population than any other type of gene.
These molecules dot cell surfaces and help the immune system distinguish friendly particles from potentially dangerous pathogens.
According to Hawks, as populations grew more dense after the rise of agriculture, infectious diseases likely became a more serious issue, which led to a situation where the positive effects of a strong immune system outweigh any negative effects such as autoimmune reactions.
Hawks and former graduate student Aaron Sams recently published evidence of changes in other, non-HLA genes related to celiac disease risk.
However, recent data suggest that the genetics of celiac disease may not be the result of recent evolutionary pressures and changes, but more likely, Hawks says is "characteristic of much more ancient humans."
Hawks and others continue to explore how functional networks of different genes respond to environmental changes.
Hawks hopes to look bring this approach to other autoimmune disorders, such as type 1 diabetes.
Source: