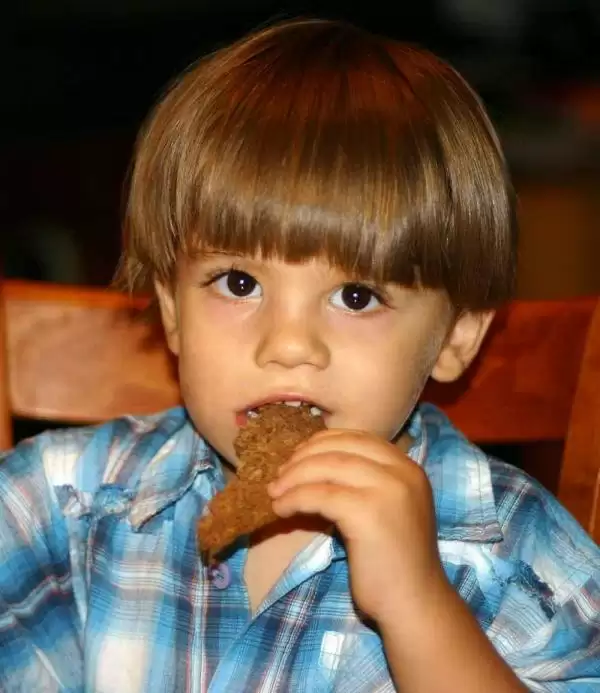 Caption: Image: CC--Leonid Mamchenkov
Celiac.com 02/08/2019 - I've been reading a lot about the gluten challenge, which makes my stomach curl. It is rare that someone with celiac disease will have a negative antibody test result. If your tests were negative but you continue to experience symptoms, consult your physician and undergo further medical evaluation. Don't just continue to suffer—keep exploring. You are not alone in this "Gluten Maze". That title can be attributed to me over thirty years ago, and I am still using it, particularly when answering the phone lines at our local hospital's dietitian office. I feel so sorry for the young people who phone in regarding symptoms that seem so common to me, but not to people who are new to celiac disease. Also for those who have stopped searching after consulting only with their family physician, or after only one referral to a gastroenterologist.
Did you know that, depending on the complaints you have listed to your family physician, your family physician may, at least here in Canada, refer you to an anatomical pathologist, general pathologist, endocrinologist, gastroenterologist, or internal medicine specialist? Medical professions have become so specialized now that you have to go into your doctor with a specific list of your symptoms, and as a new celiac your doctor has to be "on the ball" with regards to what he thinks your symptoms may represent. If they send you for blood tests they could find out that your thyroid results are out of range for your age, and could prescribe medicine to treat it and send you on your way without a further referral. If you have celiac disease your thyroid may be "out of whack" as far as the numbers show, and you may also be experiencing symptoms of celiac disease, but without a list of ALL your symptoms you cannot blame your family physician for not assessing you for it. 
To make things more complicated most people with celiac disease do not have any symptoms. Those "lucky" enough to have symptoms will hopefully get a blood screening for it, and then a referral to a gastroenterologist.
My Doctor Experience
When I first reported my symptoms of abdominal pain, diarrhea, and terrible sores with intractable itching all over my head, thighs, shins and upper arms, my family physician diagnosed me as being neurotic, and then prescribed me a drug called Loxapine. It was a drug given to the elderly in nursing homes to sedate them, and in many cases caused them to move their mouths in horrible ways that looked like they were mentally ill. Eventually their tongues stuck out of their mouth in a clockwork way that completed the picture with me. It could have gone on to the head movements and feet stamping and the inability to type properly because of shaking hands. This situation caused me to retire from my full time nursing job because I could not take blood pressures, or draw up medications in a syringe, so basically to me it ruined my life. 
My Celiac Disease and Dermatitis Herpetiformis Diagnosis
Once I was diagnosed with celiac disease and dermatitis herpetiformis, it was a great relief. There were many steps to become what I call "my new normal." I eventually did get back to the nursing I loved, but in a totally new way. I loved writing medical articles, and I enjoyed volunteering in schools and hospitals, and regained some of my self worth lost through this experience. 
I had never been neurotic, I may have been a perfectionist, but, particularly for women in their middle years, and often what are called the menopausal years, I was wrongly diagnosed and sent on a quest for over ten years to rid myself of tardive dyskinesia caused by prescribing the wrong drug to me, a drug called Loxapine that will forever change my life. 
My Treatment and Recovery from Celiac Disease
After being put on a gluten-free diet to treat my celiac disease, I recall being thrilled to even have a diagnosis, so I diligently followed the diet, carefully reading all labels at stores, asking questions whenever I was invited out, and seldom going out to restaurants, at least until some restaurants came out with gluten-free menus. 
I came up with rules for attending restaurants or going out for meals at the home of friends, and began purchasing gluten-free items from grocery stores. It is a learning curve, and occasionally I still make mistakes, and I am still learning. Luckily there are now so many more gluten-free foods available in stores, and they no longer taste like softened cardboard, or bread-like frosted rice flour that was not fully cooked and needs toasting to even resemble bread.
Above all, I hope you learned not to write yourself off when doctors tell you that you do not have celiac disease. There are other possibilities like gluten-sensitivity or non-celiac gluten sensitivity. May you never have to go on a challenge!