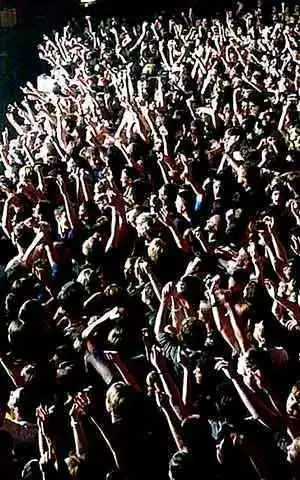 Caption: Photo: CC--Karen O'D.
Celiac.com 08/19/2012 - In an effort to assess rising rates of celiac disease, and an increasing popularity of gluten-free food products, a team of researchers recently conducted a survey. The research team included Alberto Rubio-Tapia, Jonas F. Ludvigsson, Tricia L Brantner, Joseph A. Murray and James E. Everhart.

Their data indicate that about 1.8 million Americans have celiac disease, while another 1.4 million remain undiagnosed. Surprisingly, their results show that around 1.6 million people have adopted a gluten-free diet despite having no official diagnosis.
Once a controversial term, the existence of gluten sensitivity has been supported by several studies, among them, a very small but often-cited Australian study.
In that study, volunteers with gluten reaction symptoms received a gluten-free diet or a regular diet for six weeks, without knowing which one. At the end of the period, those who ate gluten-free had fewer problems with bloating, tiredness and irregular bowel movements.
Clearly, the current data tell us that "there are patients who are gluten-sensitive," said Dr. Sheila Crowe, a San Diego-based physician on the board of the American Gastroenterological Association.
The debate is now shifting to the question of how many people suffer from gluten sensitivity, she added. Because gluten sensitivity lacks the clinical markers of celiac disease, that question may not be answered anytime soon.
Certainly, more and more people without any official diagnosis are turning to gluten-free diets as a way to lose weight, or as part of low carb and/or 'paleo' diets. Those people, together with celiacs and those with gluten intolerance are helping to drive the estimated $7 billion that will be spent on gluten-free.
There has also been increasing concern among researchers that that many or most people have some kind of gluten sensitivity. Stay tuned for more news on this and other gluten and celiac-related topics.
Source: