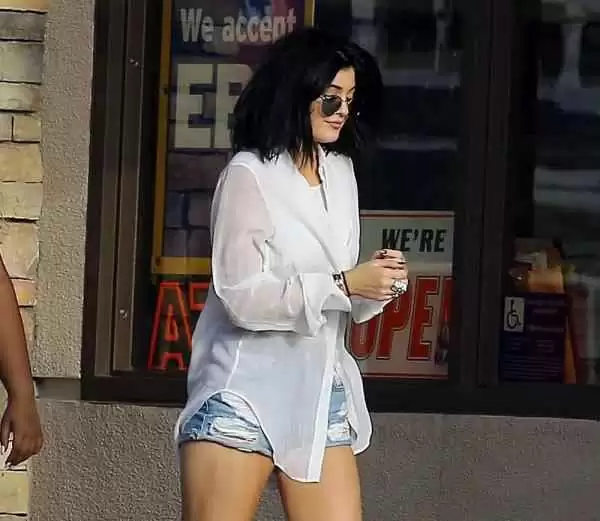 Caption: Image: CC--mrlsrt04
Celiac.com 08/02/2018 - For those who've been craving a juicy gluten-free social media story, crave no longer. None other than Kylie Jenner, younger sister to Kim and Kourtney Kardashian, has stepped up to oblige by labeling one of the shades of her eye shadow collection "Gluten Free." It's true, you can Google it.
In case you, like me, have been out of the Kardashian loop lately, Kylie has most recently hitched her star to the growing makeup empire of sister Kourtney, after working with Kim and Khloe on their makeup lines.
---
Celiac.com Sponsor (A12):


---
---
Celiac.com Sponsor (A12-m):


---
It seems that Kylie decided that one of the colors in their eye shadow palette was just begging to be called "Gluten Free." Cue the reaction.

Meanwhile, on Twitter some celiac folk thought it was hilarious, others less than funny.
@paytoncalder tweeted: The fact that Kylie Jenner actually named a shade "gluten free" makes me cringe so hard.
@business_poodle tweeted: Kylie Jenner is rly selling an eyeshadow called "gluten-free" and I'm working minimum wage?????
For her own part, Kourtney explained on her app (who knew?) how she came to, embrace a gluten-free diet:
"I have noticed a great positive change in behavior with my children when we stick to a gluten-free and dairy-free diet. I don't think everyone needs to eat this way but we had muscle testing done, which showed we all have sensitivities to corn, gluten and dairy."
Between welcoming daughter Stormi Webster in February, Kylie and doing things like attending Coachella, Kylie has been busy as she looks to burnish her own makeup credentials.
So, is Kylie's eye shadow actually gluten-free? Let's hope so, otherwise we'll be back with more about this delicious, if un-nutritious story. Meantime, for more on this zany story de jour, Google it, or check your Twitter.