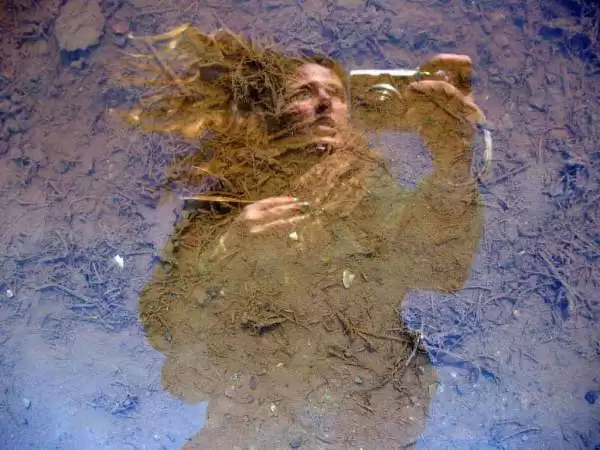 Caption: Healing Me. Image: CC BY 2.0--shannonkringen
Celiac.com 09/29/2020 - Currently, the only medically accepted treatment for celiac disease is a completely gluten-free diet (GFD), which can be both expensive and challenging to maintain. One promising celiac treatment currently in development is larazotide acetate (AT-1001), an anti-zonulin, designed to regulate gut permeability in people with celiac disease. 
A team of researchers recently conducted a systematic review and meta-analysis of data from all randomized controlled trials (RCTs) assessing the effectiveness and safety of larazotide acetate in celiac patients. 
---
Celiac.com Sponsor (A12):


---
---
Celiac.com Sponsor (A12-m):


---
The research team included Ahmed Abu-Zaid, Noor Tariq Alhaddab, Razan Abdulkarim Alnujaidi, Hadeel Abdulaziz Alharbi, Fulwah Alangri, Naseem Alyahyawi, Aminah Kamal, Abdulaziz Khalaf Altowairqi, Habeeb Alhabeeb, Sami Almustanyir, and Reem Abdullah Alyoubi.

They are variously affiliated with the College of Medicine at Alfaisal University in Riyadh, Saudi Arabia; the Department of Pediatrics at King Abdulaziz University Hospital, Jeddah, Saudi Arabia; the Department of Medicine at the Ministry of Health in Riyadh, Saudi Arabia; the Department of Medicine at the Alhada Armed Forces Hospital in Taif, Saudi Arabia; and the Research Center at King Fahad Medical City in Riyadh, Saudi Arabia.

The team began by searching four databases from inception to 20-August-2020 using related keywords to isolate appropriate studies of larazotide acetate in people with celiac disease. The team identified all relevant RCTs and assessed bias risk. They then pooled continuous outcomes as mean difference and dichotomous outcomes as risk ratio with 95% confidence interval under fixed-effects meta-analysis model. 

They found four RCTs that met the study parameters, which included 465 celiac patients on larazotide acetate, and 161 on a placebo. Three and two studies included data on the results for patients on gluten challenge and GFD, respectively. The total effect estimates showed no substantial difference in lactulose-to-mannitol ratio between larazotide acetate and placebo groups. 

Analysis showed that larazotide acetate resulted in a significant improvement in symptoms in the gluten challenge, but not in the gluten-free subjects. The larazotide acetate group reported a favorable change in celiac-disease gastrointestinal symptom rating scale (celiac disease-GSRS) in the gluten challenge patients, compared with the gluten-free patients. 

Compared to the placebo, larazotide acetate reduced incidents of "adverse event" (AE) gluten-related diarrhea in gluten challenge patients, while other AEs remained similar among the treatment groups. 

From their data, the study team concludes that larazotide acetate is well-tolerated in patients, and better than a placebo at relieving celiac-related gastrointestinal symptoms.

This article has not been peer reviewed. It reports new, un-evaluated, medical research, and should not be used to guide clinical practice. Read more about using larazotide acetate to treat celiac disease at Merxiv.org.