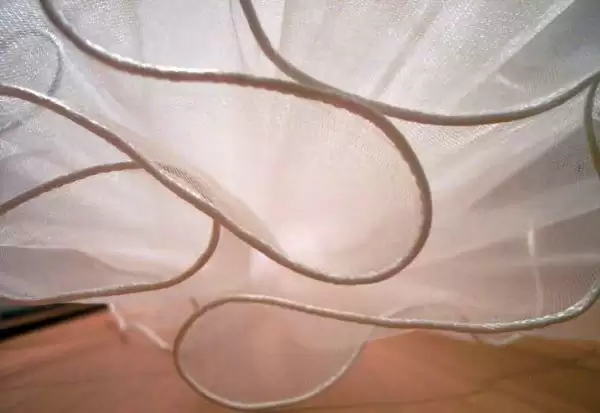 Caption: Veiled. Image: CC--ButterflySha
Celiac.com 12/20/2018 - Intestinal permeability is thought to play a key role in the translocation of bacteria that lead to nonalcoholic fatty liver disease (NAFLD), a disorder in which fat accumulates in the liver. Intestinal permeability is also thought to play a significant role in the development of Nonalcoholic steatohepatitis (NASH).
In a new preclinical study, a team of researchers affiliated with Innovate Biopharmaceuticals recently assessed the effects of larazotide acetate on intestinal permeability. Their data from that study show that larazotide has a marked effect on intestinal permeability. 
In the most recent study, researchers evaluated the effects of larazotide in a model of NASH that develops from consumption of a specified diet, the DIAMONDTM mouse model. The pre-clinical model confirms NAFLD/NASH in response to a high fat, high sugar Western diet, including insulin resistance, obesity, which mirrors human disease progression and histopathology.  
As tested, larazotide triggered a clear reduction in gut barrier permeability, a known pathological abnormality in chronic liver diseases, specifically NASH.  Any drug that can prevent or reduce gut permeability could be helpful in treating NASH. The company plans to share the complete NASH pre-clinical results for publication in 2019.
According to Dr. Arun Sanyal, Professor and Chair, Division of Gastroenterology, Hepatology and Nutrition at the Virginia Commonwealth University (VCU) School of Medicine, "Increased intestinal permeability has been linked to many aspects of metabolic syndrome including type 2 diabetes and nonalcoholic fatty liver disease. The demonstration of reduced gut permeability with larazotide in the setting of diet-induced obesity opens up the possibility of modulating the outcomes of metabolic syndrome, including NASH, via this mechanism and warrants further development for these indications."
Obviously, any drug that can reduce gut permeability could also have implications for the treatment of celiac disease. Look for celiac.com to bring you more news on efforts to develop treatments for NASH, NAFLD, and related conditions, as information becomes available.
Read more at: Nasdaq.com