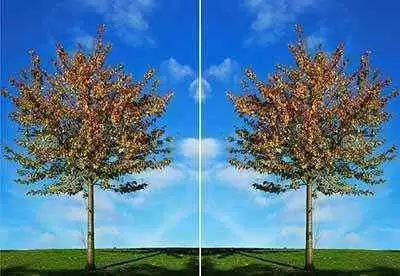 Caption: Photo: CC--Nana B. Agyei
Celiac.com 07/29/2015 - Numerous studies have shown that a high percentage of patients with irritable bowel syndrome (IBS) are also sensitive to gluten. 
A team of researchers recently set out to evaluate the effect of a gluten-free diet on gastrointestinal symptoms in patients with IBS. The research team included B. Shahbazkhani, A. Sadeghi, R. Malekzadeh, F. Khatavi, M. Etemadi, E. Kalantri, M. Rostami-Nejad, and K. Rostami.
---
Celiac.com Sponsor (A12):


---
---
Celiac.com Sponsor (A12-m):


---
They are variously affiliated with the Gastroenterology Unit of Imam Khomeini Hospital at the Tehran University of Medical Sciences, Tehran, Iran, the Digestive Disease Research Center, Digestive Disease Research Institute, Tehran University of Medical Sciences, Shariati Hospital, Tehran, Iran, the Sasan Alborz Biomedical Research Center, Masoud Gastroenterology and Hepatology Clinic, Tehran, Iran, the Students' Scientific Research Center, Tehran University of Medical Sciences, Tehran, Iran, the Gholhak Medical Laboratory, Tehran, Iran, the Gastroenterology and Liver Diseases Research Center, Research Institute for Gastroenterology and Liver Diseases, Shahid Beheshti University of Medical Sciences, Tehran, Iran, and with the Department of Gastroenterology, Alexandra Hospital, Worcestershire, UK.

For their double-blind randomized, placebo-controlled trial, the team enrolled 148 IBS patients who fulfilled Rome III criteria between 2011 and 2013.

Unfortunately, only 72 out of the 148 remained on a gluten-free diet for the six weeks needed to complete the study.

The team recorded clinical symptoms biweekly using a standard visual analogue scale (VAS).

In the second stage after six weeks, patients whose symptoms improved to an acceptable level were randomly divided into two groups; The first group of 35 patients received packages containing powdered gluten, while 37 patients received a gluten-free placebo powder.

Nearly 84% of the gluten-free placebo group showed a significant improvement in symptoms compared to just under 26% for the gluten consuming group (p < 0.001).

This study confirms that a large number of patients diagnosed with irritable bowel syndrome are sensitive to gluten.

The team suggests that the term of IBS might be misleading and may change or delay an "effective and well-targeted treatment strategy in gluten sensitive patients."

Source: