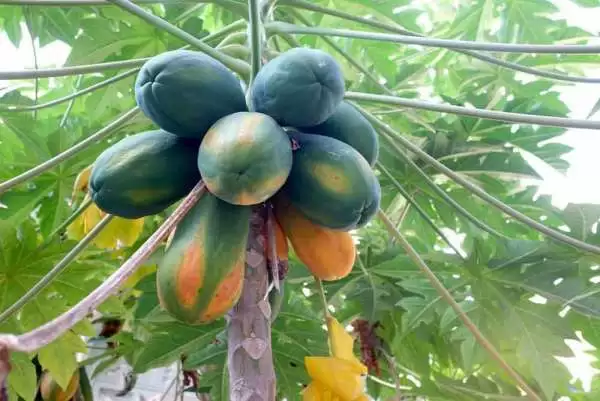 Caption: Image: CC BY-SA 2.0--pburka
Celiac.com 12/24/2019 - Celiac disease is a common autoimmune disease triggered by dietary gluten that can lead to severe gastrointestinal symptoms. The only current treatment is a lifelong gluten‐free diet, but many patients continue to have chronic symptoms. Could enzyme therapy help these people?
A team of researchers recently set out to assess the effectiveness of the oral enzyme latiglutenase, for improving multiple gluten‐induced symptoms and patient quality of life (QOL) due to accidental gluten consumption by celiac patients on a gluten‐free diet.
---
Celiac.com Sponsor (A12):


---
---
Celiac.com Sponsor (A12-m):


---
The researcher team included Jack A. Syage, Peter H.R. Green, Chaitan Khosla, Daniel C. Adelman, Jennifer A. Sealey‐Voyksner, and Joseph A. Murray. They are variously affiliated with ImmunogenX, Newport Beach, CA, USA; Celiac Disease Center, Columbia University, New York, NY, USA; Stanford University, Stanford, CA, USA; Aimmune Therapeutics, Brisbane, CA, USA; and the Division of Gastroenterology and Hepatology, Mayo Clinic

For the study, 398 symptomatic celiac patients received doses of either latiglutenase or placebo for 90 days, and responded to a daily symptom diary, along with multiple QOL questionnaires at weeks 0, 6 and 12 of the treatment periods as secondary endpoints. The results were organized according to patient antibody levels. The reults showed a statistically significant and dose‐dependent improvement in seropositive, but not seronegative, celiac patients.

In subjects receiving 900 mg latiglutenase, improvements (P‐values) in the severity of these symptoms for week 12 were 58% (0.038), 44% (0.023), 21% (0.164) and 104% (0.049) respectively, compared with those receiving a placebo.

Overall, the greater the symptoms, the greater the relief seen in symptomatic patients. Similar results were seen in QOL reports.

Although the results do not show a clear benefit of latiglutenase in seropositive celiac patients across the board, they do seem to show an improvement in the severity and frequency of symptoms, including abdominal pain, bloating, tiredness and constipation, and in QOL for such patients taking latiglutenase with meals.

Targeted enzymes, such as latiglutenase could play a role in improving symptoms and quality of life in celiac patients with ongoing sensitivity and symptoms, even while following a gluten-free diet. Going forward, look for more study, and more investigation into the value of targeted enzymes in treating celiac disease.

Read more at the International Journal of Gastroenterology and Hepatology

Funding disclosures for the study: Clinical trial NCT01917630 was sponsored by Alvine Pharmaceuticals; all data from this trial is presently owned by ImmunogenX. The data analysis reported here was supported in part by a grant from the National Institutes of Health (R01 DK063158 to CK).