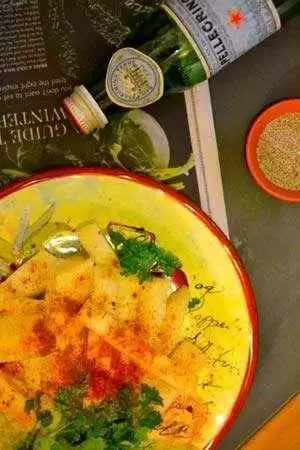 Gluten-Free and Vegan
Serves 2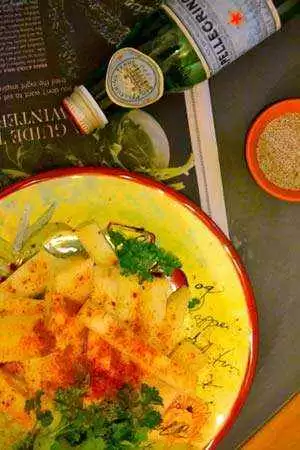 Ingredients
5 fresh mint leaves, finely chopped
1/4 cup ground flax seeds
1 extra ripe avocado, peeled, pitted and chopped
2 Tbsp. cashew butter
1/4 cup almond milk
1/4 tsp. sea salt
1 tsp. lime juice

1 Tbsp. lemon juice

Pinch of cayenne pepper
1 large jicama, peeled, and sliced into 1/2 inch 'french fry' like sticks
Directions
In a food processor, combine mint, flax seeds, avocado, cashew butter, almond milk, sea salt and cinnamon; pulse until smooth.  Transfer mixture to a serving bowl for dipping.

In a large bowl, combine lime juice, lemon juice and cayenne pepper; mix well.  Add jicama; gently toss to combine until jicama is well coated with mixture.
Arrange coated jicama sticks on a serving platter. Serve with Lemon Lime Dressing.
Enjoy!