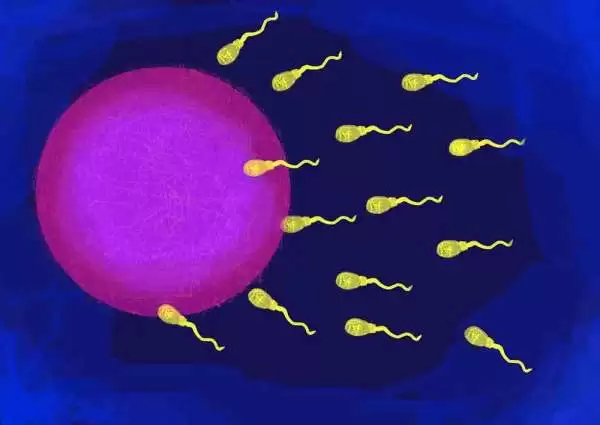 Caption: The fertilisation of an egg. Image: CC BY 2.0--Maria Mellor
Celiac.com 07/08/2019 - A sneaky fertility doctor who used his own sperm to impregnate patients and then lied about it has had his medical license revoked by the Ontario College of Physicians and Surgeons. The doctor's duplicitous actions only came to light after the daughter of a patient was diagnosed with celiac disease, even though neither parent carries the genes or has the disease.
The evidence showed that Ottawa Dr. Bernard Norman Barwin impregnated at least 11 of his patients with his own sperm; without their knowledge and consent. The doctor also impregnated a number of other patients with the wrong sperm--sperm other than that of intended donors.
---
Celiac.com Sponsor (A12):


---
---
Celiac.com Sponsor (A12-m):


---
This was Dr. Barwin's third disciplinary hearing before the Ontario Physicians and Surgeons since 2012. The group found Dr. Barwin guilty of professional misconduct and incompetence, and permanently revoked his medical license; he will not be permitted to practice medicine again in Canada.

"Your behavior has been beyond reprehensible," said board member Dr. Steven Bodley in reprimanding Dr. Barwin, 80.

Astonisingly, Dr. Barwin had already resigned voluntarily at a second disciplinary hearing in 2014, and in 2012 had agreed to stop practicing artificial insemination and intrauterine insemination.

When he was finally confronted, the doctor tried to argue that his sperm had inadvertently inseminated some of his patients by "accident." According to prosecutor Carolyn Silver, Dr. Barwin's excuse was a convenient and questionable lie. "Barwin certainly knew that this was not how multiple patients became impregnated with his sperm," Silver said. "He knew this explanation was a lie."

Dr. Barwin did not attend the most recent disciplinary hearing, but pleaded no contest to the allegations through his lawyer, Meghan O'Brien. Addressing Dr. Barwin through his lawyer, Dr. Bodley said, "It seems immensely unfair that you're not here to face the victims of your disgraceful conduct...vulnerable patients placed themselves and their families completely in your trust. You completely betrayed that trust."

One couple who Barwin treated was Davina and Daniel Dixon, who turned to Barwin's for help in conceiving a baby in 1989. Dr. Barwin was supposed to impregnate Davina using Daniel's sperm. Dr. Barwin's treatment resulted in the birth of a daughter, Rebecca in 1990.

When Rebecca was 26 years old in 2016, she was diagnosed with celiac disease, which is genetic. Neither Davina nor David has celiac disease. Blood testing showed that Daniel was not Rebecca's biological father. Eventually, genetic tests revealed Dr. Barwin to be the biological father. "The family was shocked," Silver said. 

Fortunately, this case resulted in the revocation of Dr. Barwin's medical license. Stay tuned for more details as information develops.