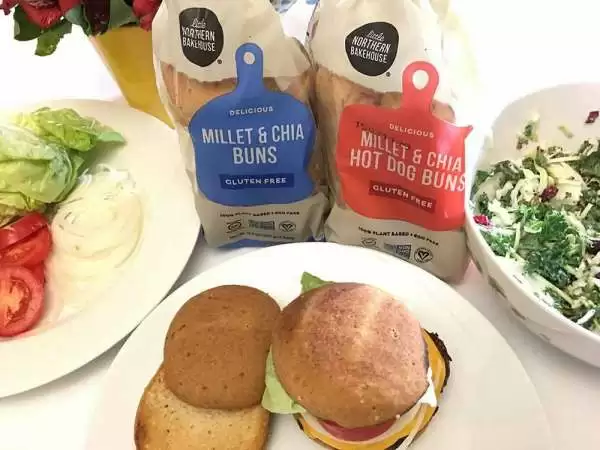 Celiac.com 06/20/2019 - It's now officially grilling season and I'm always on the lookout for better versions of gluten-free hamburger and hot dog buns. 
My big discovery this season comes to us courtesy of Little Northern Bakehouse, which is a Canadian bakery located in British Columbia. All of their gluten-free products are made in a 100% gluten-free facility. 
---
Celiac.com Sponsor (A12):


---
---
Celiac.com Sponsor (A12-m):


---
Little Northern Bakehouse's hot dog and hamburger buns are simply amazing. The first thing I noticed about them was their spongy texture, and the fact that, despite creating an over-stuffed cheeseburger with all the fixings, my bun did not fall apart! There were no crumbs on my plate after I finished, and this just never happens with other gluten-free buns.

In addition to being soft and holding together well the buns also happen to be a great source of fiber. Just one Little Northern Bakehouse hot dog bun contains 14% of recommended daily fiber intake, while their hamburger bun contains 18%.

Best of all, Little Northern Bakehouse buns are available at Walmart! This means they are a great value on top of being great buns. Be sure to add them to your shopping list so you can enjoy them at your next BBQ!

Visit their site for more info.