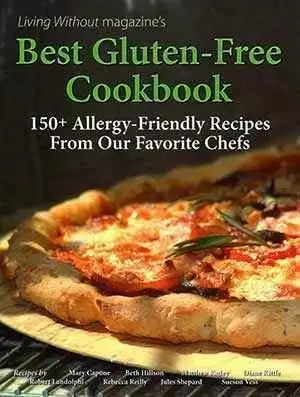 Celiac.com 10/24/2013 - This cookbook is a delightful collection of more than 150 gluten-free recipes covering breakfast to dinner and everything in between.  Each section is written by a chef who has special dietary needs.  Are you ready to start your day with Quinoa Porridge with Cherry Sauce and end it with the zestful Chilli Pepper Brownies?   
At the beginning of each chapter are favorite quotes and some biographical information about each chef.  I personally enjoyed reading about their individual interests and passions.  For example, in Chapter 1, Matthew Kadey talks about infusing his recipes with a panoply of whole foods.  He says "in their whole-food state, gluten-free items are nutritional bell ringers that contribute to our long-term well being."  Wow.  Before reading his recipes for breakfast and brunch, my breakfast consisted of cereal and a glass of milk.  Never again.  Whole foods that are naturally gluten-free are a new option for me.   At the end of the book there are excellent resources including "Substitution Solutions" and a shopping list of gluten-free products.  
---
Celiac.com Sponsor (A12):


---
---
Celiac.com Sponsor (A12-m):


---
If you are looking for creative gourmet gluten-free recipes that are easy to make, you'll want to add this cookbook to your collection.