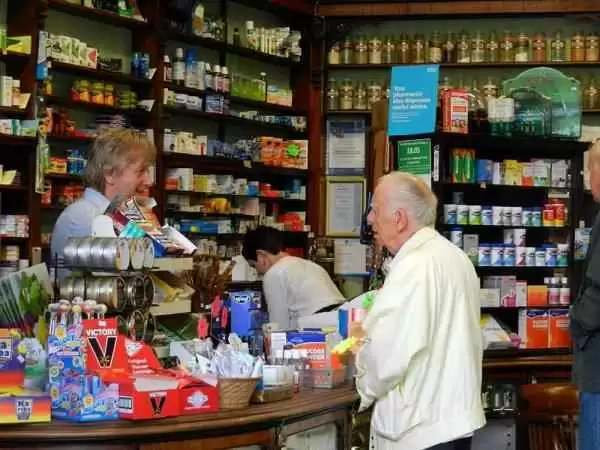 Caption: Image: CC--Ninian Reid
Celiac.com 08/22/2018 - There's been some data to support the idea that local pharmacists might have an important role to play in helping people with celiac disease to remain gluten-free by providing information about possible gluten in drugs, and even liaising with manufacturers for gluten information on the patient's behalf, as needed.
But how solid is your local pharmacist when it comes to celiac disease awareness? A team of researchers recently set out to evaluate pharmacists' knowledge of celiac disease, and to look for areas where further information may be beneficial.
A total of 418 pharmacists, just under 40%, responded to the survey. Sixty percent of the responses correctly noted that there are currently no federal regulations requiring manufacturers to designate medications as gluten-free. Still, forty percent got that wrong. Perhaps most alarmingly, of the pharmacists who claimed a basic or advanced understanding of celiac disease, only 27% correctly indicated that celiac disease is both an autoimmune and a chronic lifelong disease. 
Interestingly, twenty percent of pharmacists said they often suggested a change of diet to people with suspected celiac disease before a clinical diagnosis was made.
This study suggests that community pharmacists have some understanding of celiac disease, but that additional celiac education is advisable if they are to play an integral role in helping people with celiac disease to maintain a gluten-free diet.
Read more at: Am J Pharm Educ. 2018;82(2)