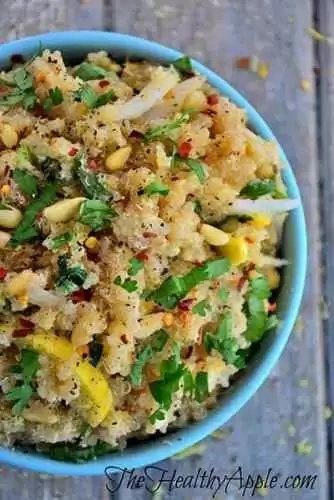 Caption: Photo: Lipman--Amie Valpone
Celiac.com 02/23/2016 - Rather than enjoying the youth of my 20's, some of the 'best years of my life,' I suffered from over a decade of chronic illness—everything from Lyme disease to C-diff colitis to hypothyroidism and chronic systemic candida. It started with severe leg swelling and chronic pain on a daily basis. By mid-afternoon, I carried what felt like bricks of water in my legs. On top of that, I was plagued by horrible digestive issues that left me feeling sick, lethargic and just plain gross. This was what I suffered with before I started my journey of detox, which led me to feeling younger and more energetic than I had felt since I was a kid.
During my decade of chronic illness, on a daily basis I focused on eating clean and detoxing my body by eating lots of fresh, organic foods such as fresh herbs, raw nuts, seeds and tons of veggies that helped support my thyroid, gut and liver function and to support the removal of toxins in my body. When you're trying to detox, organic salads filled with fresh, whole ingredients are always a good idea!
---
Celiac.com Sponsor (A12):


---
---
Celiac.com Sponsor (A12-m):


---
'Eating Clean' is all about adding in whole, organic fresh foods to your lifestyle and feeling good about what you are putting into your body. It's not about feeling deprived or going on a diet. Wellness is more than just calories, it's nourishment for your body to keep you healthy and strong. At this point in my life, I can honestly say that after reading almost every detox and medical book, seeing over 500 doctors including an entire week at Mayo Clinic, I've learned that the answers were within me the whole time. I had to be my own doctor and put the missing pieces together. My doctors could only do so much and they didn't communicate with each other, plus they didn't understand anything outside of their specialized field, which left me feeling hopeless and lost.

Whether you're suffering from chronic illness or just the occasional headache or bloated belly, I hope to inspire you to be your own doctor and realize that wellness starts with what's on your plate. Start tossing out the processed foods in your fridge and pantry today, add in beautiful, fresh foods and I promise you'll feel better just looking at the beautiful colors and tasting their amazing flavors. Get creative, go out and pick up a bunch of fresh herbs and start adding them to your meals—you will be amazed at how much flavor they can add to your them without having to add refined, unhealthy oils or other processed ingredients.

This is a fun recipe to pack in a mason jar with a lid and take to work for lunch, or you can toss it all together and serve it in a big bowl for a quick weeknight for dinner. I love to cook quinoa in large batches on Sunday nights for myself and my clients, so that I always have it ready in my fridge to add to quick salads for lunch, stir-fry's for dinner, and even warmed up on the stove top for breakfast with almond milk and cinnamon.
Simple Honey Sunflower Quinoa Bowl
Serves 4
Ingredients:
½ cup quinoa
2 medium yellow summer squash or zucchini, thinly sliced or diced
1/3 cup thinly sliced jicama or peeled apple
2 tsp. finely chopped fresh basil, plus more if desired
2 Tbsp. sunflower seeds
Juice of 2 medium lemons
½ tsp. honey
2-3 Tbsp. extra-virgin olive oil
Sea salt and pepper, to taste
Pinch crushed red pepper flakes, optional
Directions:
Cook quinoa according to package directions. Remove from heat; fluff with a fork, cover and set aside.
Meanwhile, steam squash in a steamer basket over medium heat for about 5-7 minutes or until tender. Add to quinoa mixture and toss to combine. Add jicama, basil and sunflower seeds; toss again.
In a small bowl, whisk lemon juice, honey, olive oil, sea salt and pepper. Drizzle over quinoa mixture and toss to combine. Season to taste and transfer mixture to a sealed container and place in the lunchbox with a spoon and napkin.
Amie Valpone, founder of TheHealthyApple.com, wrote her first cookbook, over 200 recipes free of gluten, dairy, soy, eggs, corn, sugar, peanuts and processed foods, Eating Clean: Detox, Fight Inflammation, Reset Your Body & Get to the Root Cause of Illness, which is available for pre-order now on Amazon.com.