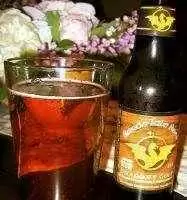 Caption: A new homebrew store allows you to make your own gluten-free beer. Picture: Bard's Tale Dragon's Gold. Photo: CC-sanbeji
Celiac.com 02/10/2011 - Like a lot of people, Lenord Dorr loves beer.  In fact, Lenord Dorr loves beer so much, he opened his own homebrew store. Unlike most people, though, who love beer and open beer-brewing shops, Lenord Dorr also has celiac disease.
Now, in general, loving beer and brewing beer does not jibe well with having celiac disease, since people with celiac disease have bad reactions to the wheat, and barley so central to the brewing process.
"In 2001, I got sick with celiac, and gluten-free beers were just not available," said Dorr. "So I started brewing my own beers."
Ultimately, Dorr said, brewing gluten-free beers became a passion that "grew into my own business."
Dorr's shop offers the beginners through the professional brewer a complete range of ingredients and equipment for making wine or beer. Everything from Colorado grains, specialty sugars, malt extracts, and the equipment needed to magically turn those ingredients into a favorite brew.
Of course, Dorr offers plenty of ingredients to make gluten-free beers.
"There are more brewers than I thought," Dorr said. "There are a lot out there and many more who want to be."
Dorr and his wife, Rebecca, opened the doors to the Homebrew Connection just after Thanksgiving, and they have since sold 14 new beer-brewing kits.
"We'll have 14 new brewers after Christmas. That's exciting," Dorr said.
The Homebrew Connection is located just off Main Street at 20 S. Nevada Avenue in Montrose, Colorado. Store hours are 10 a.m. to 6 p.m. Tuesday through Friday and 10 a.m. to 5 p.m. Saturday.