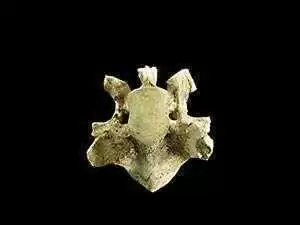 Caption: Photo: CC--zeeweez
Celiac.com 09/02/2013 - Most people with celiac disease are now diagnosed as adults, and many suffer from impaired bone mineralization.

Researchers A.J Lucendo and A. García-Manzanares recently conducted a review of bone mineral density in patients with adult celiac disease.
They conducted a search of relevant articles published in PubMed over the last 15 years. They also reviewed all sources cited in the article results to identify potential sources of information.
They found that up to 75% of celiac patients can suffer from low BMD, which can occur at any age, independently of positive serological markers and presence of digestive symptoms.
Patients with osteoporotic issues have significantly higher rates of celiac disease.
The team proffers two theories which may explain the origins of low BMD in celiac patients. The first says that low BMD may result from malabsorption of micronutrients (including calcium and vitamin D) determined by villous atrophy, which has has been related to secondary hyperparathyroidism and incapacity to achieve the potential bone mass peak;
The second theory says that low BMD may result from chronic inflammation, which was also related with RANKL secretion, osteoclasts activation and increased bone resorption.
Whatever the cause of the low BMD, people with celiac disease have more than 40% higher rates of bone fractures compared to matched non-celiac individuals.
Treatment of low BMD in celiac disease includes gluten-free diet, supplementation of calcium and vitamin D, and the use of biphosphonates, the effects of which on celiac disease have not been specifically studied.
Up to 75% of people with celiac disease, and 40% of those diagnosed in adulthood show low BMD, along with increased risk of bone fractures.
This information shows the potential importance of bone density scans for adults with celiac disease.
Source: