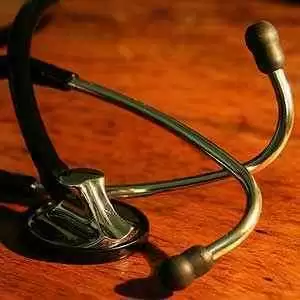 Caption: Photo: CC--a.drian
Celiac.com 08/01/2012 - Failure to conduct small bowel biopsies during endoscopy, especially on men and people of color, may be one of the reasons that celiac disease remains under-diagnosed in the United States, according to a new study. This finding was made by a research team that set out to study sex and racial disparities in duodenal biopsy evaluations for celiac disease.
The study, by researchers at the Celiac Disease Center at Columbia University Medical Center (CUMC), revealed that the United States has low overall rates of small bowel biopsy.
---
Celiac.com Sponsor (A12):


---
---
Celiac.com Sponsor (A12-m):


---
The research team included B. Lebwohl, C.A. Tennyson, J.L. Holub, D.A. Lieberman, A.I. Neugut, and P.H. Green. They are affiliated with the Celiac Disease Center of the Department of Medicine at Columbia University Medical Center at Columbia University, and the Department of Epidemiology at the Mailman School of Public Health at Columbia University in New York.

Celiac disease is a common but under-diagnosed condition in the United States. Moreover, studies indicate that, although celiac disease occurs at the same frequency in both sexes, women are diagnosed at a rate that is twice that for men (2:1).

Black patients are also diagnosed with celiac disease less frequently that non-black patients, though the rates of celiac disease in the black population remain unknown.

For their retrospective cohort study, the team set out to measure the rates of duodenal biopsy during Esophagogastroduodenoscopy (upper endoscopy, or EGD) in patients with symptoms consistent with celiac disease. These were adult patients undergoing upper endoscopy for symptoms including diarrhea, anemia, iron deficiency, or weight loss, in which the endoscopic appearance of the upper GI tract was normal.

To accomplish their study, the team searched the Clinical Outcomes Research Initiative National Endoscopy Database from 2004 through 2009.

They looked at data for 13,091 individuals who met the inclusion criteria, 58% of whom were female, and 9% of whom were black.

They found that doctors performed duodenal biopsy an average of 43% of the time; 45% for female patients and 39% for male patients (P < .0001). Black patients received duodenal biopsy in 28% of EGDs performed, compared with 44% for white patients (P < .0001).

Multivariate analysis showed that male patients (odds ratio [OR] 0.81; 95% CI, 0.75-0.88), older patients (OR for 70 years and older compared with 20-49 years, 0.51; 95% CI, 0.46-0.57), and black patients (OR 0.55; 95% CI, 0.48-0.64) received duodenal biopsy at lower rates overall.

Over time, rates of duodenal biopsy rose slightly, but overall remained low in patients with possible clinical indications for biopsy.

From these findings, they conclude that non-performance of duodenal biopsy during endoscopy may be contributing to the under-diagnosis of celiac disease in the United States.

Source: