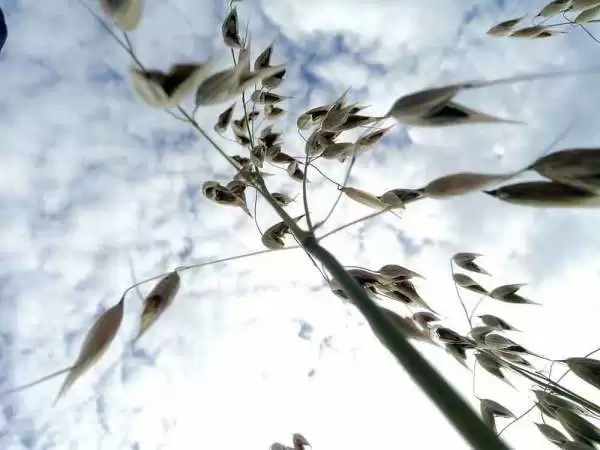 Caption: Image: CC--sebilden
Celiac.com 05/16/2019 - Diagnosed with celiac disease when he was just two years old, Smith spent most of his life avoiding gluten, including the stray grains of wheat and rye that can contaminate otherwise gluten-free grains, like oats. 
Sith began sorting and rolling gluten-free oats as a high school student, armed with a loan from the FFA Parent Support Group, a tabletop mill, and a 50-pound bag of groats. 
---
Celiac.com Sponsor (A12):


---
---
Celiac.com Sponsor (A12-m):


---
He began the first year by selling to his oats to fifteen family members, who also had celiac disease. The next year, Smith reached out to a group of local residents with celiac disease. The group gathered once a month for support and potluck suppers, and became regular buyers of his gluten-free oats. That year, he sold 500 pounds of gluten-free oats.

At a show in Casper, Wyoming, during his junior year, Smith met a writer from California and a doctor from New York. As word of Smith's oats began to spread, his company, Gluten-free Harvest, began to grow. Gluten-free Harvest currently employs more than a dozen people, and the company's mill runs 24-hour a day, four days a week.

At that time, his tabletop mill could only roll 1 pound of oats in 15 minutes, and keep pace with the growing business was tough. Smith found a mill that could handle the load, but the machinery needed 150-man hours of cleaning to prevent cross contamination before the oats could then be processed quickly. 

gluten-free Harvest now ships gluten-free oats to Scotland, Australia, Mexico and Chile, and is exploring markets in Taiwan. Sales are mainly internet-based, though some brick and mortar stores in Wyoming stock gluten-free Harvest products. Amazon ranks the company 11th among purveyors of oatmeal.

Smith currently sources conventional oats within 30 miles of Powell. He's working on nailing down the trickier supply chain for organic gluten-free oats. Look for gluten-free Harvest oats online at Glutenfreeoats.com.