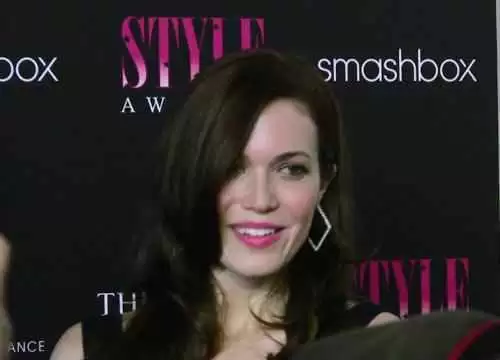 Caption: Photo: CC--Red Carpet Report on Mingle Media TV
Celiac.com 11/30/2017 - Talk about handling a celiac disease diagnosis in style. This past summer, "Us" star Mandy Moore showed us how its done, when she documented the process of working with her doctor to determine if she had celiac disease.
She even posted a photo of her endoscopy visit for her Instagram followers. Moore captioned the post:
---
Celiac.com Sponsor (A12):


---
---
Celiac.com Sponsor (A12-m):


---
"Grog city. Just had an upper endoscopy to officially see whether or not I have celiac (only way to officially diagnose)…things are looking 👌)."
Later, and also on Instagram, she revealed that she had been diagnosed with celiac disease.
"Well, this definitely takes the (now gluten free cake) for bummer news," she wrote on her Instagram story at the time. "Any celiac sufferers out there with any helpful tips??"
Maybe consider looking at Celic.com for helpful tips and information on living with celiac disease and eating gluten-free?
Later, she posted another message, thanking her fans for sharing their knowledge with her, adding that there were "so many lovely humans out there. My heart is full."
Moore seems to be embracing the realities of a gluten-free diet. Later, in an Instagram post celebrating her engagement to Taylor Goldsmith, Moore thanked her friends and family for their support, and noted that she planned to "enjoy some delightful gluten-free tea sandwiches (and 🥂) like ladies do."
Best of luck to Mandy Moore in dealing with her new found celiac disease diagnosis.