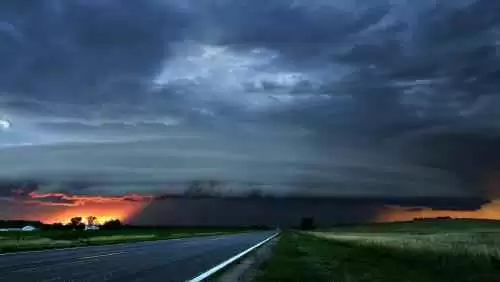 Caption: Image: CC--zooey
Celiac.com 05/18/2017 - Researchers understand pretty well that celiac disease is driven in part by an accumulation of immune cells in the duodenal mucosa as a consequence of both adaptive and innate immune responses to undigested gliadin peptides.
Mast cells are innate immune cells that produce a majority of co-stimulatory signals and inflammatory mediators in the intestinal mucosa. A team of researchers recently set out to evaluate the role of mast cells in the development of celiac disease.
---
Celiac.com Sponsor (A12):


---
The research team included Barbara Frossi, PhD, Claudio Tripodo, MD, Carla Guarnotta, PhD, Antonio Carroccio, MD, Marco De Carli, MD, Stefano De Carli, MD, Marco Marino, MD, Antonino Calabrò, MD, and Carlo E. Pucillo, MD.

They are variously affiliated with the Department of Gastroenterology and Digestive Endoscopy at the University Hospital of Udine in Udine, Italy; the Department of Medical and Biological Sciences, University of Udine, Udine, Italy; the Second Unit of Internal Medicine, University of Udine, Udine, Italy; the Department of Experimental and Clinical Biomedical Sciences "Mario Serio," University Hospital of Florence, Florence, Italy; the Tuscany Referral Center for Adult Coeliac Disease, AOU Careggi, Florence, Italy; the Department of Health Science, University Hospital of Palermo in Palermo, Italy; and the Department of Internal Medicine and Specialist at the University Hospital of Palermo in Palermo, Italy.

For their study, the research team scored intestinal biopsy results from celiac patients according to Marsh classification, and characterized those results for leukocyte infiltration and MC distribution. They also characterized mast cell reactivity to gliadin and its peptides via in vitro assays.

The team found that infiltrating mast cells reflected the severity of mucosal damage, and their numbers were increased in patients with higher Marsh scores. They noted that mast cells responded directly to non-immunodominant gliadin fragments by releasing pro-inflammatory mediators.

Their immunohistochemical analysis of infiltrating mast cells, along with the effects of gliadin peptides on intestinal mast cells, indicates that patients in with advanced celiac disease face an increase in pro-inflammatory mast cell function. This result was also tied to increased neutrophil accumulation, the prevalence of M1 macrophages, and the severity of tissue damage.

This study clearly describes the progressive stages of celiac disease, and shows that mast cells are a prominent feature of the inflammatory process.

These results show that mast cells are associated with the onset and progression of celiac disease, and that the view of celiac disease should be revised to account for the contribution of mast cells in the onset and progression of the disease; and in the development any new celiac treatments.

 Source: