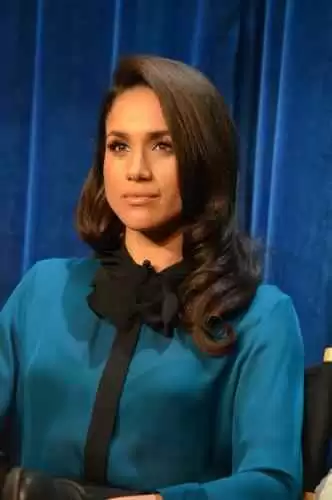 Caption: Soon to be member of the British royal family, Meghan Markle, says ditching gluten made her skin healthier and more radiant. Photo: CC--Genevieve
Celiac.com 01/12/2018 - As an American, I almost never get excited about British royalty, or soon-to-be royalty. Chatter about William and Kate? Yawn. Charles and Camilla? Double yawn. Royal babies? Pshaw. I'd rather watch paint dry.
However, one soon-to-be royal has just jumped into our gluten-free celebrity of the month pool, and so a brief story can't be helped.
Now, there are health experts who claim that at least cutting back on gluten consumption can improve gut health, which plays a role in skin health. And there's plenty of evidence to show that, for people who are sensitive to gluten, eliminating gluten from the diet can reduce gut inflammation and improve symptoms that may affect skin and other organs.
However, for people without celiac disease, there's no good research to support claims of any direct link between cutting gluten and improvements in gut and skin health.
So, should you ditch gluten to get better skin? If you have genuine gluten sensitivity, then yes, by all means, ditching gluten will likely be helpful. If you don't have a gluten sensitivity, then ditching gluten is unlikely to have any major benefits, at least, that's what the science says.