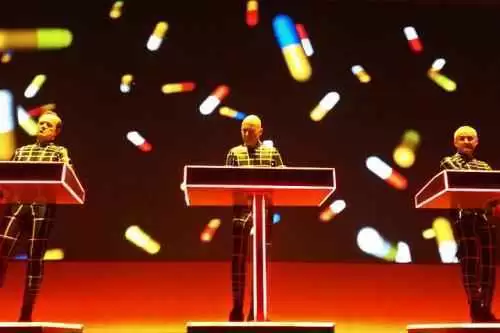 Caption: Image: CC--Simon Malz
Celiac.com 01/31/2018 - Methylation is a biochemical reaction in the human body that requires a variety of nutrients to perform indispensable roles in neurological health, detoxification, amino acid metabolism, gene regulation and vitamin assimilation. Every person with celiac disease needs to have their methylation variants tested by their physician so they can achieve good health. How well your body can "methylate" is important to your overall health.
Methylation pathways in the body are important in cardiovascular health, neuroprotection from dementia and Alzheimer's disease, cognition skills in the young and old, along with emotional wellness and cellular function. A simple blood test- MTHFR- which is available at all major laboratories can determine if common genetic variants require additional supplementation of B vitamins.
---
Celiac.com Sponsor (A12):


---
The MTHFR (Methylene Tetrahydrofolate Reductase) converts folate (vitamin B9) and riboflavin (vitamin B2) into an active part of the energy production cycle. In addition, it can indicate if higher levels of Vitamin B12 are needed. Since it is a genetic factor, some clinics do not test it but every celiac needs to know what variants they have in order to optimize their nutritional needs. (Author's note: I wish I had done this testing when I first learned about it 20 years ago. It has made all the difference in the world in my health these past 8 years!)

The role of methylation is to help enzymes in our body work efficiently. Enzymes are like switches for chemical reactions in cells and tissues. Inadequate methylation nutrients- folate (NOT folic acid), methylcobalamin - the active form of B12 (NOT cyanocobalamin- the cheap cyanide form), and vitamin B6 as pyridoxal-5-phosphate can improve anemia, sleep, energy production and detoxification of chemicals from gasoline fumes to ammonia odors and personal care fragrances.

Research over the past twenty years has provided a wealth of knowledge about methylation. It is the responsibility of each person to know their MTHFR variants which were inherited from mom and dad. Here is a brief list of the medical conditions affected by variants in MTHFR.
Neurological Disorders: Parkinson's, Alzheimer's, Dementia, Multiple Sclerosis, Autism
Cardiovascular Disorders: Atherosclerosis, Pulmonary Embolisms, General Clotting Disorders
Mental Dysfunction: Depression, Anxiety, Insomnia, ADD/ADHD, Bipolar, Addictive Behaviors, Schizophrenia
Conception: Infertility, Recurrent Miscarriages
Immune Function: Allergies, Chronic Viral Infection
Diabetes: Retinopathy, Neuropathy, Nephropathy
Increased Sensitivity: Chemicals, Drugs, Supplements
Birth Defects: Congenital Heart Defects, Cleft Palette, Spinal Bifida, Down's Syndrome
Cancer
Thyroid Dysfunction
Chronis Conditions: Pain, Fibromyalgia, Chronic Fatigue Syndrome
These MTHFR variants are NOT uncommon but unfortunately few in the medical arena are educated to address dietary concerns related to them. A book MTHFR- Methylation Diet is available on my website www.betty-wedman-stlouis.com for those who need assistance understanding their profile and designing dietary plans. The Methylation Diet is a high protein diet with lots of folate rich vegetables. Thos individuals with MTHFR variants should avoid folic acid as a dietary supplement and foods enriched with it like cereals, breads, flour, etc.