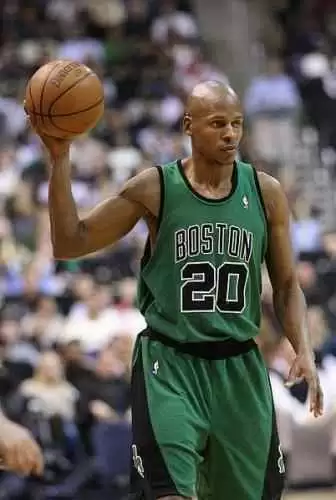 Caption: Photo: Wikimedia Commons
Celiac.com 11/27/2013 - After dropping 10 pounds over the summer, Miami Heat shooting guard Ray Allen is touting the benefits of his gluten-free, Paleo diet.

The 6-foot-5 Allen, who enters the 2013-2014 NBA season at his former college weight of 197 pounds, says that weight loss was not his goal when he embarked on the gluten-free diet.
Allen told the Miami Herald that "Recovery...is so much more important now that I've gotten older. I've learned how to manage my body from an eating standpoint. And I've always done it, but now I realize there's another level."
He adds that he's "always prided myself in coming back in great shape, burning myself out conditioning-wise, running the treadmill, riding my bike, finding different ways to push…never have I added the nutrition part of this."
Even though he is seems to be benefiting from his diet, Allen clearly still misses some favorite foods. "I haven't had a pizza at all this year, so I miss it," he said. "This past week, I just added pancakes back into my routine because I can't go through a season without carbs."
Hopefully, those are gluten-free pancakes!
At any rate, it's interesting to see gluten-free diets get such praise from professional athletes. It will be interesting to see what the science has to say about the situation, once we can get some solid data. What do you think? Can avoiding gluten improve athletic performance? Or is there something else going on? Share your commons below.
Source: