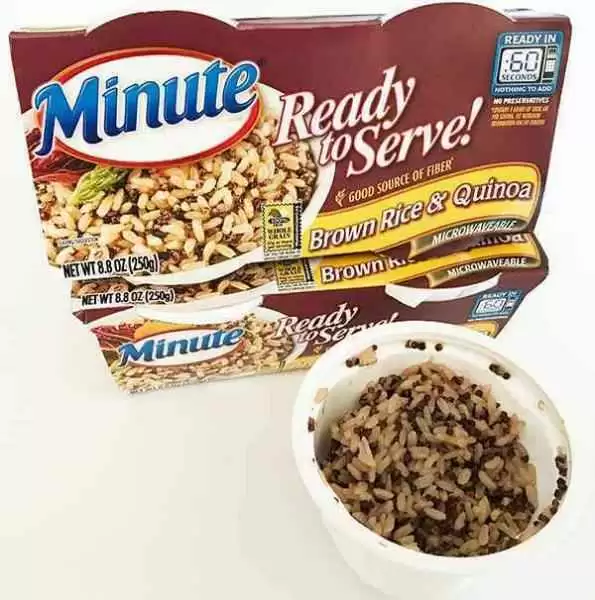 Celiac.com 08/24/2017 - It's rare to find a quick, nutritious and healthy lunch or snack. Minute's Ready to Serve Brown Rice & Quinoa fits this bill, and contains 16% of daily fiber, which is hard to find in most gluten-free alternatives. Plus it's ready in only 60 seconds
I was also surprised by the minimal ingredients in these microwavable cups. Not counting water, they contain only 5 ingredients.
---
Celiac.com Sponsor (A12):


---
The first thing I noticed when trying a cup for lunch was how quick and easy it could be made, and the second thing was how good it was! The rice and quinoa are perfectly moist, and the blend is perfectly salted.

I've been able to think of more reasons to have these around than just for lunch or a snack. For example I am thinking about using them as a base for this year's Thanksgiving stuffing. It would take only 3-4 cups for my recipe, and would reduce the amount of work involved by a lot.

I've also used these as a side dish with dinner. The other night I made salmon for my family and heated up 4 cups at the same time, added some broccoli on the side, and had a healthy, gluten-free dinner that was much easier to prepare due to having the cups handy.

Another idea I had is to stir in peanut butter and honey to the heated rice. I know it sounds weird but I bet it would taste good and would make a great snack.

For more info visit their site.