Celiac.com 02/08/2013 - In an article for Fox News, Hans von Spakovsky, a senior fellow at the right-wing Heritage Foundation, ridicules the idea that the Department of Justice (DoJ) should use its weight to force colleges and universities to accommodate students with food allergies under the Americans with Disabilities Act.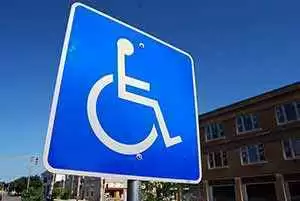 At issue is a settlement the DoJ obtained with Lesley University in Massachusetts, which had allegedly violated the Americans with Disabilities Act by not adequately accommodating students with food allergies.

Under the settlement agreement with the DoJ, Lesley University will pay $50,000, offer meals that do not contain "egg, wheat, shellfish, fish, soy, peanut, tree-nut products, and other potential allergens," prepare the food in a dedicated area, and to allow students to pre-order their special meals, among other requirements.

In the view of von Spakovsky, the agreement amounts to "extortion" by the the DoJ. He calls the "idea that this is a federal issue, or that the Justice Department should burn its resources investigating food preparation in university dining halls…a complete absurdity."

He goes onto call the DOJ's efforts at Lesley a "dish-hunt [which] exemplifies mindless mission creep and the bloated expansion of the federal nanny state."

What do you think? Do you have children or loved ones with celiac disease, especially of college age? Should celiac disease be considered a disability? Do they deserve gluten-free food options at school? Should the government pressure schools that either can't or won't act on their own? Let us know your thoughts by commenting below.

Click here to read Hans von Spakovsky's full article, ridiculing efforts by the federal government to use the Americans with Disabilities Act to pressure colleges to accommodate students with food allergies.
---
Image Caption: Photo: CC--Steven A. Johnson