Celiac.com 01/29/2016 - The drive to introduce specialties like kosher, gluten-free, vegan, and allergy-friendly foods at college campuses has really taken off in the last few years, with more and more colleges establishing alternative dining halls and food selections on their campuses.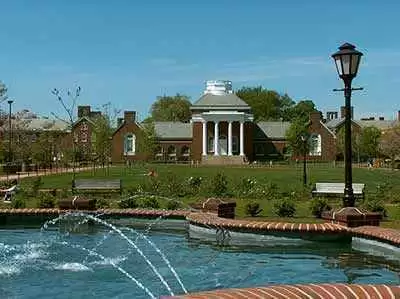 The latest beneficiaries of the this movement are the students of the University of Delaware, which just opened the new, state-of-the-art Caesar Rodney Residence Hall Complex and dining hall, in partnership with food-service vendor Aramark. The dining hall will offer a new dining options for students with dietary restrictions, including kosher, gluten-free and vegan.
To make it work at scale, each station makes just one main course per meal so the culinary staff can focus on preparing it well. But, with more than a dozen stations, there is no shortage of choices. Among the stations are one that is strictly gluten-free and another that is strictly vegan. There is also a kosher station that uses strict preparation techniques, and the facility even keeps a mashgiach on staff, to monitor food preparation to ensure it meets kosher standards.
Here's hoping more university students nationwide will soon join their peers at the University of Delaware in enjoying the benefits of specialty dining options that meet their individual needs.
Source: