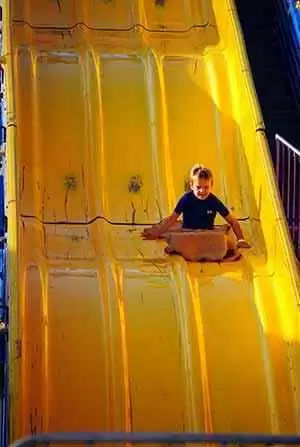 Caption: Photo: CC--Sandy Schultz
06/04/2014 - A Swedish research team study of nearly four decades of population-based data shows that rates of celiac disease are rising in most age groups of children.

The research team included Fredinah Namatovu, Olof Sandström, Cecilia Olsson, Marie Lindkvist, and Anneli Ivarsson. They are variously affiliated with the Department of Public Health and Clinical Medicine, Epidemiology and Global Health, the Department of Clinical Sciences, Paediatrics, and the Department of Food and Nutrition, all at Umeå University, in Umeå, Sweden.
From 1973 to 1990 the register covered 15% of the the Swedish population, increasing to 40% during 1991–1997, and then to 100% from 1998 onwards. The research team estimated annual celiac rates, cumulative incidence and clinical impact by age groups, calendar month and birth cohorts.
Their results show that celiac disease rates are increasing in children aged 2–14.9 years. One encouraging piece of data revealed that celiac rates in children 1.9 years and under decreased sharply in the most recent years.
Average age for celiac diagnosis rose from 1.0 year in the 1970s to 6.8 years by 2009. The average number of new cases rose from about 200 during 1973–1983 to about 600 during 2004–2009.
In the birth cohorts of 2000–2002 the cumulative incidence even exceeded that of the epidemic cohorts at comparable ages. The highest overall rates were seen in those born between 1985–1995 and 2000–2002.
Celiac disease risk varies between birth cohorts, which indicates environmental and/or lifestyle risk factors may be at play in triggering celiac disease. Finding new prevention strategies will require further research.
Source: