Celiac.com 09/23/2011 - In what looks to be a response to a surge in the demand for gluten-free dining experiences, hotel chains such as Fairmont Hotels & Resorts, Omni Hotels & Resorts and Ritz-Carlton Hotels are adjusting their menus and their kitchens to properly accommodate gluten-free guests.
Recent projections by industry tracker, Packaged Facts, suggest that gluten-free products will top $5 billion worldwide by 2015. Many savvy hoteliers see that trend to be influencing consumer expectation, and are attempting to position themselves for the future.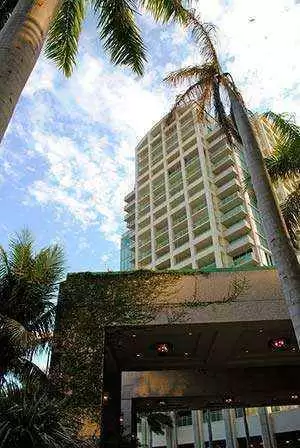 Smart hoteliers and restaurateurs will also embrace the fact that reaping the benefits of the burgeoning demand for gluten-free eating means more than just serving gluten-free food. It means providing a complete, comprehensive service from product to preparation and delivery; from supply chain to the dining table.

For example, says Deborah Ceizler, director of marketing for the Celiac Disease Foundation, "...the contamination issue is the thing to watch for. You can serve hamburger with no bun, but if you're using the same utensil to put a hamburger on a regular bun there's [gluten] contamination."

Offering a gluten-free meal means "more than just saying we have a gluten-free menu," she says. adding that, "f you're making a gluten-free pizza you have to make it in a different place, using different pans."

The gluten-free menu for the 65-seat Muse restaurant in the Ritz-Carlton Cleveland menu includes 11 appetizers and entrees. But, chef Constantine Vourliotis, says, "It's not a gluten-free menu, it's a menu that happens to be gluten-free."

Muse kitchen handles gluten-free orders "just like any allergy, when the ticket comes in off the machine, the issue is identified and we make sure there is an area free from the allergen. We set up a cutting board and whoever is able to take care of that guest's needs owns the ticket, says Vourliotis." They keep sanitation and soap buckets at each station, so the cooks are cleaning and sanitizing as they go.

Frederic Chartier, chef de cuisine at Fyve in the Ritz-Carlton Pentagon City, Arlington, VA, who is creating a guide for his staff that notes every item in the kitchen that contains gluten.

Other hotels or hotel chains to feature prominent gluten-free menus include:

Numerous hotels in the Ritz-Carlton chain introduced gluten-free menus in 2010.
Fairmont Hotels & Resorts, which partnered with a nutritionist and spent a year putting together a training program covering numerous dietary preferences, including diabetes, heart healthy, vegan, raw, macrobiotic and gluten-free.
Omni Hotels has announced plans to introduce a gluten-free breakfast buffet station across its chains. The station will include gluten-free cereals, granola, breads and muffins. Each station will have its own table and toaster to avoid cross-contamination with products containing wheat.

Stephen Rosenstock, senior vice president of food and beverage of Omni Hotels, recognizes the trend and its importance. "For a number of years, there's been a growing recognition of people with gluten intolerance," he says. Rosenstock points out the gluten-free options don't cost hotels more money. It's all about sourcing differently and planning for it.
Meanwhile, Walt Disney Parks and Resorts continues its industry-leading and comprehensive plan to field gluten-free food requests on a guest-by-guest basis across its vast array of dining establishments.
Instead of any one special menu, the company's restaurants rely on their chefs to modify existing menu items into allergen-free items, including gluten-free. "Each guest who identifies themselves as having a food allergy is met by a chef or leader to discuss their individual needs," say Gary Jones, Disney's culinary dietary specialist.
The need to do so has been evolving since the early 1990s, says Jones. In 2010, the company served 440,000 guests with special dietary needs between Walt Disney World Resort and Disneyland Resort. That includes all allergies and intolerances, gluten among them.
"Our guests with food allergies deserve to have the same experiences provided to all our guests," says Jones.
So, if these hotel and restaurant profiles offer any indication, it looks like the going will be a little easier for gluten-free folks on the move into the foreseeable future.