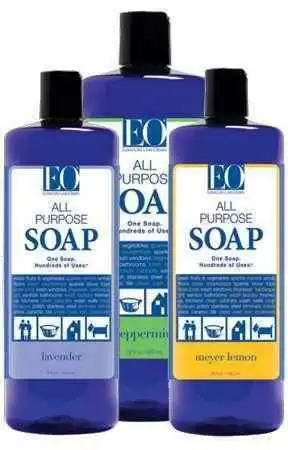 Celiac.com 06/22/2012 - More and more, manufacturers are putting gluten-free labels on nonfood items such as vitamins and creams, lotions and other products absorbed by the skin.

Recently, there's been a an increase of nearly 50% in body care products labeled "gluten-free" and certified as gluten-free, according to Cynthia Kupper, executive director of the Gluten Intolerance Group of North America.
Many people who are gluten-sensitive suffer adverse reactions when using products that contain wheat and gluten. "If I were to wash my hands in wheat germ oil, they'd turn red and get itchy and blotchy," says C.A. Diltz, who heads up gluten-free programs at Dorothy Lane Market here and is gluten sensitive herself.
Diltz likes gluten-free health and beauty brand Keys and its all-natural moisturizer, shampoo and antibiotic hand soap to avoid skin irritation and problems related to accidental ingestion.
This is a welcome development for many people with celiac disease or gluten-intolerance, as symptoms of a gluten reaction often manifest in the skin, and many people who avoid gluten are sensitive to gluten in products that are applied to the skin.
Prescription medication can also be problematic, since fillers may contain wheat and/or gluten. To that end, the FDA has launched an assessment of drugs and drug manufacturers to determine which drugs contain gluten, and whether many of these can be reformulated to be gluten-free.
Next month, a compounding pharmacist from Clark's pharmacy, Huber Heights, Ohio, will address the issue at DLM's Gluten-Free Food Lover's Club support group meeting.
At that same meeting, pharmacist Robyn Crow will help answer the question: "Are Allergen-Free Compounded Prescriptions Best For You?"
Source: