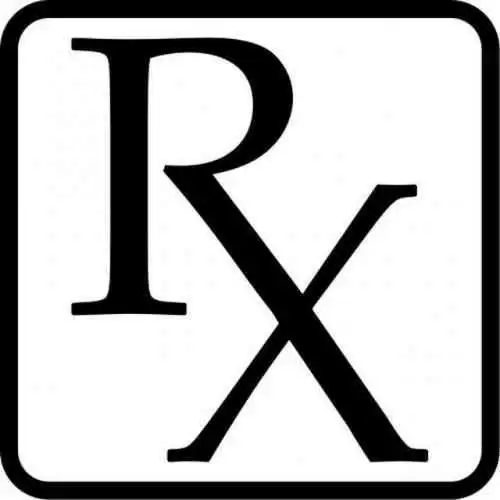 Caption: Image: Wikimedia Commons
Celiac.com 10/17/2013 - A gluten-free diet is till the only treatment for celiac disease, but a number of companies are working on pharmaceutical treatments. However, very little information exists bout the level of interest among patients in using a medication to treat celiac disease.

A research team set out to assess interest levels among patients in medical treatments for celiac disease. The research team included Christina A. Tennyson, Suzanne Simpson, Benjamin Lebwohl, Suzanne Lewis and Peter H. R. Green.
---
Celiac.com Sponsor (A12):


---
---
Celiac.com Sponsor (A12-m):


---
For their study, the researchers submitted a questionnaire to celiac disease patients and collected data on demographics, presentation, and interest in medication. The questionnaire included three validated celiac disease-specific instruments: Celiac Disease Associated Quality of Life, the Celiac Symptom Index, and the Celiac Dietary Adherence Test.

The team received 365 responses from people with biopsy-proven celiac disease. A total of 276 women and 170 men over 50 years of age responded to the study. Of these respondents, 154 experienced classic, diarrhea predominant celiac disease. In all 339 people responded to the question asking if they were interested in using a medication to treat celiac disease, 66% of whom indicated that they were interested.

The questionnaire responses broke down as follows:
Older people showed the greatest interest, with 71% of people over 50 years of age saying they were interested, compared with 60% of people under 50 years of age, (p = 0.0415).
More men (78%) than women (62%) women were interested (p = 0.0083).
People who ate out frequently (76%) showed a greater interest than those who did not (58%), p = 0.0006).
People dissatisfied with their weight showed greater interest (73%) than those satisfied with their weight (51%), (p = 0.0003)
Lastly, those concerned with gluten-free diet costs (77%) showed greater interest than those not concerned about gluten-free diet costs (64%), (p = 0.0176).
Interestingly, the list of factors that did not seem to influence interest included length of time since diagnosis, education, presentation, and symptoms with gluten exposure.
Overall, celiacs with lower quality of life scores showed a higher interest in medication (celiac disease-QOL 69.4 versus 80.1, p < 0.0001).
This survey shows a fairly strong interest among people with celiac disease in non-dietary, medical treatments.
Interest was highest among men, older individuals, frequent restaurant customers, individuals dissatisfied with their weight or concerned with the cost of a gluten-free diet, and those with a worse quality of life.
Just how well any drugs developed to treat celiac disease might be received will likely depend on many factors, including efficacy, side-effects, cost, ease of use, etc.
Source: