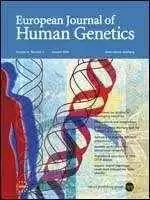 Celiac.com 04/22/2011 - A research team recently set out to examine multiple independent variants in 6q21-22 associated with susceptibility to celiac disease in the Dutch, Finnish and Hungarian populations.
The study team included Elisabet Einarsdottir, Marianna R Bevova, Alexandra Zhernakova, Alienke Monsuur, Lotta LE Koskinen, Ruben van't Slot, Chris Mulder, M Luisa Mearin, Ilma R Korponay-Szabo, Katri Kaukinen, Kalle Kurppa, Juha Kere, Markku Mäki, Cisca Wijmenga and Päivi Saavalainen.
This same locus has previously been associated with susceptibility to other autoimmune diseases such as Crohn's disease and type 1 diabetes.
The study team conducted fine mapping on 446 independent individuals with celiac disease and 641 control subjects of Dutch origin. The team tested 872 tagging single-nucleotide polymorphisms (SNPs) in a 22 Mb region of chromosome 6.
To identify risk variants in this region, the team followed up on the 12 most promising SNPs in 2071 individuals from 284 Finnish and 357 Hungarian celiac disease families.
Numerous markers in the region showed strong associations with celiac disease in the Dutch material. Two SNPs, rs9391227 and rs4946111, showed strong association with celiac disease in the Finnish population.
The rs9391227 connection is the strongest such connection yet found in the Finnish (P=0.003, OR 0.66), as well as the combined Dutch, Finnish and Hungarian populations (P=3.6 × 10−5, OR 0.76).
The rs9391227 site is located downstream from the HECT domain and ankyrin repeat containing, E3 ubiquitin protein ligase 1 (HACE1) gene and is contained within a region of strong linkage disequilibrium enclosing HACE1.
A meta-analysis of the three populations showed two additional independent, susceptibility variants in the 6q21-22 region.
The team confirmed the 6q21-22 region as a celiac disease susceptibility locus; one that is independently associated with a number of other conditions, and which may implicate ubiquitin-pathways in celiac disease susceptibility.
Source: