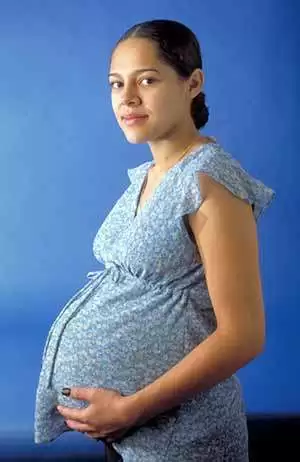 Caption: Photo: Wikimedia Commons--docu
Celiac.com 07/04/2014 - Celiac disease can be a factor in many cases of unexplained infertility in women. The recent case in Orlando, Florida of a woman named Vicky Crust, serves to drive home that fact, and to illustrate the potential benefits of a gluten-free diet in such cases.
Crust suffered for years from abdominal pain, constipation, weight loss and a skin rash that overtook her nose, mouth and legs. Now, in spite of all these symptoms, Crust married, and began trying to start a family with her husband. She conceived twice, but was unable to carry full term. She couldn't figure it out, and neither could doctors. Doctor after doctor failed to diagnose her celiac disease, and her symptoms grew worse as she progressed into her twenties.
After her diagnosis, Crust embraced a gluten-free diet, and that paid off nicely for her. Her rash healed, her stomach pains disappeared, and, most delightfully of all, she became pregnant. "My life is great now. I couldn't conceive before and now I am six months pregnant," she said. Obviously, celiac disease will not be a factor in every case of unexplained fertility, and a great deal more work needs to be done.
However, Crust's story is by no means rare, and is perhaps emblematic of the effects of celiac disease and the importance of getting a proper diagnosis, and adopting a gluten-free diet once diagnosed.
Do you know anyone with a similar story?
This story was first reported by WESH in Orlando, Florida.