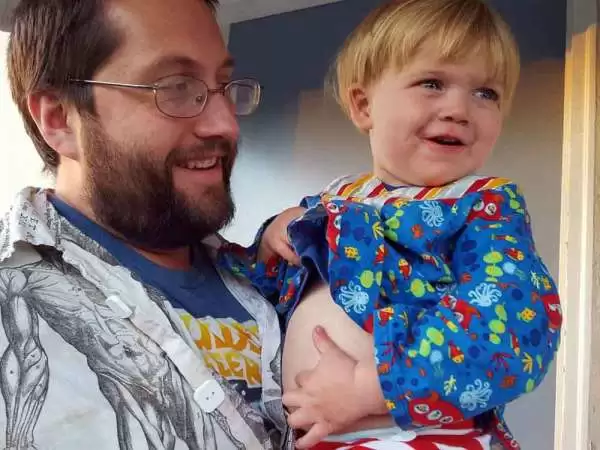 Caption: Image: CC BY-SA 2.0--quinn.anya
Celiac.com 10/09/2019 - The American Gastroenterological Association's new guidelines for evaluating chronic diarrhea in clinical practices offer recommendations on the best laboratory tests for excluding other diagnoses when patients have possible functional diarrhea or diarrhea-predominant irritable bowel syndrome.
When evaluating patients with chronic watery diarrhea, "it is important for health care providers to determine whether it is being caused by organic disease or a functional disorder, such as functional diarrhea or irritable bowel syndrome with diarrhea," says Walter Smalley, MD, MPH, of the Veterans Affairs Tennessee Valley Healthcare System and Vanderbilt University School of Medicine.
---
Celiac.com Sponsor (A12):


---
---
Celiac.com Sponsor (A12-m):


---
Celiac disease would be another factor to check, and the new AGA guidelines include a recommendation to test for IgA tissue transglutaminase, along with a second test for detecting celiac disease via IGA deficiency.
The AGA recommended the following seven steps to guide laboratory testing in patients with chronic diarrhea:
Test for markers of inflammatory conditions — such as IBD — like fecal calprotectin or fecal lactoferrin.
The AGA suggests against using erythrocyte sedimentation rate or C-reactive protein to screen for IBD.
Screen for Giardia.
Screen for O&P or parasites, other than Giardia, only in patients with a travel history in high-risk areas.
Test for celiac disease with IgA tissue transglutaminase and a second test to detect celiac disease in the setting of IGA deficiency.
Screen for bile acid diarrhea.
The AGA made no recommendation on the use of currently available serological tests for the diagnosis of IBS.
The new AGA guidelines are aimed at patients with a working immune system, who suffer watery diarrhea for at least 4 weeks. 
Patients with bloody diarrhea, diarrhea with signs of poor fat absorption, features of alarm systems like weight loss, anemia and hypoalbuminemia, family history of inflammatory bowel disease, colon cancer or celiac disease, and patients who have traveled to areas where diarrhea-related diseases are coming are excluded from the guidelines.
Read more in Gastroenterology. 2019. doi:10.1053/j.gastro.2019.07.004.