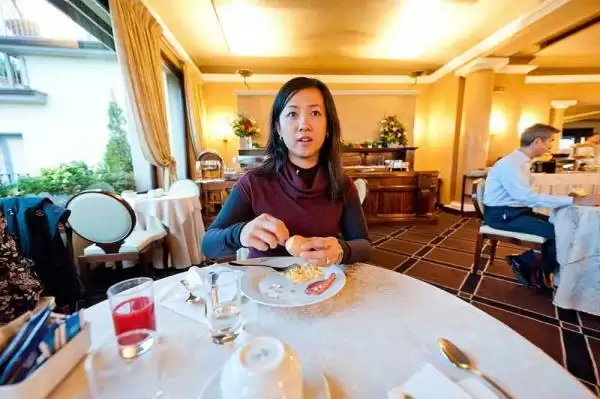 Caption: Image: CC--Johnn
Celiac.com 10/15/2018 - If you're on a gluten-free diet for medical reasons, then you're probably already cautious about eating out. A new study tells us exactly why people with celiac disease and other gluten-sensitive conditions have reason to be very careful about eating out.
According to the latest research, one in three foods sold as "gluten-free" in U.S. restaurants actually contain trace levels of gluten.
But, if this research is any indication, too many restaurants don't do a good job with gluten-free. For the study, more than 800 investigators set out to assess the true gluten content of dishes listed as "gluten-free" on menus. Armed with portable gluten sensors, they tested for gluten levels that met or exceeded 20 parts per million, the standard cutoff for any gluten-free claim.
Based on more than 5,600 gluten tests over 18 months, the investigators determined that 27 percent of gluten-free breakfast meals actually contained gluten. At dinner time, this figure hit 34 percent. The rise could reflect a steady increase in gluten contamination risk as the day unfolds, the researchers said.
Off course, the risk is not all equal. Some restaurants are riskier than others. Unsurprisingly, the biggest culprit seems to be restaurants that offer gluten-free pastas and pizzas. Nearly half of the pizza and pasta dishes from those establishments contained gluten, according to the study.
Why is that? Well, as most folks with celiac disease know all too well,  kitchens aren't really set up to segregate gluten, and "sharing an oven with gluten-containing pizza is a prime setting for cross-contamination," says Lebwohl. Also, too many restaurants use the same water to cook gluten-free pasta as they do for regular pasta, which contaminates the gluten-free pasta and defeats the purpose.
Moreover, although the U.S. Food and Drug Administration regulates gluten-free labels on packaged food products, there is currently no federal oversight of gluten-free claims in restaurants. 
The results of the study will be presented today at a meeting of the American College of Gastroenterology, in Philadelphia. Research presented at meetings is usually considered preliminary until published in a peer-reviewed medical journal.
In the absence of federal enforcement at the restaurant level, the burden for making sure food is gluten-free falls to the person doing the ordering. So, gluten-free eaters beware!
These results are probably not surprising to many of you. Do you have celiac disease? Do you eat in restaurants? Do you avoid restaurants? Do you have special tactics?  Feel free to share your thoughts below.
Read more at UPI.com